As part of the Nevada Department of Transportation's (NDOT) National Work Zone Awareness Week initiatives, Nevada drivers are being encouraged to travel more cautiously while on roads with ongoing construction.
Work zones are a necessity in maintaining communities' roadways. This year, NDOT has major construction projects planned, including resurfacing I-80 from Keystone Avenue to the Nevada-California state line and widening parts U.S. 50. Without these projects, roads would decay and become more dangerous for those traveling on it.
Unfortunately, the individuals actually working on road maintenance are put in harm's way when drivers don't proceed with extra caution to accommodate work zones. This leads to an alarming number of accidents in work zones: in a one year span starting on July 1, 2017, 1,179 crashes and 12 fatalities were reported in Nevada from accidents that occurred in work zones. The most recent fatality occurred to Ron Raiche Jr. in 2015, when he was struck and killed by a distracted driving while repairing an interstate roadway.
While it is important for individuals to practice safe driving anywhere they go, this becomes critical within work zones. This includes driving slowly, wearing a seatbelt, avoiding tailgating, and avoiding distracted driving like texting. Drivers who fail to drive the speed limit in construction zones face double penalties for speeding, and can be hit with an up to $1,000 fine for speeding through any marked road construction or zone.
There are state-wide initiatives already in place to enhance work zone safety. For example, the Nevada Highway Patrol troopers dedicated 12,000 man hours to patrolling work zones in 2017. There have also been rumble strips implemented on roads, which could reduce crashes by up to 60 percent.
Ultimately, it will be up to individual drivers to make the safe decision to proceed with caution near work zones. By doing so, the roads will be safer for everyone on them.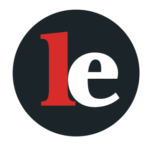 The Legal Examiner and our Affiliate Network strive to be the place you look to for news, context, and more, wherever your life intersects with the law.