On May 2, a Las Vegas driver struck a Nevada Highway Patrol trooper and fled the scene, leading to the trooper's hospitalization. This comes less than one week after three people were arrested after crashing into a Reno-Tahoe International Airport fence and running away on foot.
Unfortunately, these are not unusual news stories: hit-and-run accidents are becoming increasingly common. A study released in 2018 revealed that hit-and-run deaths are at an all-time high in the U.S., with an average of 682,000 crashes a year. The hit-and-run death rate increased by 60 percent between 2009 and 2016, with 2,049 deaths in 2016. Among the individual states, Nevada ranks poorly. It has the fourth highest per-capita hit-and-run death rate, below only Louisiana, Florida, and Arizona. Between 2006 and 2016, Nevada roadways saw 246 hit-and-run crashes.
Pedestrians and cyclists accounted for about 65 percent of hit-and-run fatalities. On top of that, one in five pedestrian deaths over the past 10 years was caused by a hit-and-run driver. Comparatively, only one percent of driver fatalities were caused by a hit-and-run crash. Crashes are most likely to occur between midnight and 4 a.m., on roads with lower speed limits, and areas with heavy pedestrian foot traffic.
In Nevada, hit and runs can also be categorized as either a misdemeanor or felony, depending on the damage caused:
Property Damage – Misdemeanor
Up to six months of prison time
$1,000 fee
Six points added to license
Death or Bodily Injury – Felony Offense
Two to 20 years of prison time
Parole or probation
Restitution payments to victim
Fines up to $5,000
Loss or suspension of driver's license
It is pertinent that drivers stay on the scene of an accident not only to protect themselves from harsher consequences, but to promptly seek medical care for anyone injured.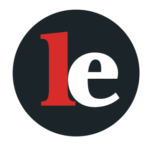 The Legal Examiner and our Affiliate Network strive to be the place you look to for news, context, and more, wherever your life intersects with the law.