Pokemon Go has had a remarkable roll out in the last week or so.  Earlier this week, USA Today reported that the augmented reality game had been downloaded more than 15 million times.  Another report tallied more than 21 million daily active users of the game.
15 million users have downloaded the game… but how many ready the fine print?
Just after the game's release, it was widely reported that the game gave its parent company, Niantic, full access to the user's Google account when activated on an iOS device.  The company said the unlimited sharing permission was an error and vowed to fix the mistake.   But what if it wasn't a mistake?  What if Niantic released your private information or your financial data?  What then?
Well, according to more fine print, you're probably out of luck.
You see, included in the Terms of Service fine print is a "ripoff clause" – a provision waiving your 7th Amendment rights and agreeing to have disputes determined by a private arbitrator selected and paid for by Niantic.
Buried in the fine print is an agreement to arbitrate – to waive your constitutional rights under the 7th Amendment.  The user – that's you – agree to waive your right to sue Niantic in a court of law for anything other than small claims.  Niantic, however, retains full ability to sue you for infringement, misappropriation, and violation of copyright, trademark, trade secrets, patents, or other intellectual property rights.
H/T to Michael Fuller and Amanda Werner via New York Daily News.
The arbitration agreement – for Niantic, amounts to something good for thee, but not for me.
"So what," you say. "It's just a game.  What could go wrong?"
Well, the game could mine every bit of your private data and release it (purposefully or negligently) to the public or to hackers.  You could be involved in a car crash in which you or someone else is seriously injured.  You could fall to your death.  You could be mugged or robbed or stabbed.
All of these have been reported in just the first days of the game's release and only highlights the danger in mindlessly giving up fundamental constitutional rights.
The Pokemon Go terms of use are just the most recent illustration of the rampant corporate attitude of unaccountability.  Corporations routinely attempt to shift liability for their negligence onto their customers while fully reserving the corporations own legal rights.
This mindset is so popular among corporations, they receive training on how to do it.
"What if there existed a single argument that could be made… that would successfully remove the matter from Court and likely end the case in its entirety?"

– John Rossman, attorney for international companies, collection agencies, debt buyers, and creditors
The "silver bullet" to eliminate any corporate accountability:  mandatory binding arbitration clauses (also known as adhesion arbitration clauses).
Corporations and the lawyers who defend them routinely argue that arbitration saves all parties time and money.  But John Rossman, a lawyer for international companies who represents (and defends) collection agencies, debt buyers, and creditors, was unusually candid in his recent blog post.  Instead of espousing the "fairness" of mandatory arbitration, he exposed exactly why it should never be permitted: Mandatory binding arbitration effectively immunizes wrongdoers from accountability and responsibility.  The goal for Rossman – and the corporations he represents – is not fairness, it is to kill the case against his client before it begins.
We must continue to safeguard our fundamental constitutional rights.  If there is some "silver bullet" that does away a fundamental constitutional right, that "silver bullet" should be done away with immediately.
Fortunately, for Pokemon Go players, all might not be lost.  Unlike many mandatory arbitration clauses, Niantic has provided the user an option to "opt-out" of the arbitration agreement (in the unlikely event that user even read the fine print).
To opt out of the arbitration agreement, users must contact the company within 30 days of accepting the terms of service and provide written notice of the user's desire to opt-out.  Written notice may be sent by email to termsofservice@nianticlabs.com or by U.S. Mail to 2 Bryant St., Suite 220, San Francisco, CA 94105.
© Copyright 2016 Brett A. Emison
Follow @BrettEmison on Twitter.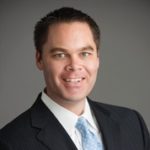 Brett Emison is currently a partner at Langdon & Emison, a firm dedicated to helping injured victims across the country from their primary office near Kansas City. Mainly focusing on catastrophic injury and death cases as well as complex mass tort and dangerous drug cases, Mr. Emison often deals with automotive defects, automobile crashes, railroad crossing accidents (train accidents), trucking accidents, dangerous and defective drugs, defective medical devices.