As spring break approaches and the cost of plane tickets increase, many families consider a road trip as a cost-efficient way to take a family vacation. RVs offer both transportation and lodging for the whole family – making them a popular choice for consumers. However, it is important for families to be aware of and consider some of the most common safety concerns associated with travelling in an RV.
Tire defects are the most common cause of RV accidents. Federal law requires RV manufacturers to permanently place a label designating the vehicle's load-carrying capacity on their vehicles. At the same time, RV manufacturers heavily market an RV's spacious overhead bins and numerous storage compartments, which may encourage consumers to overload them. Given overloading and the fact that it's easy to overlook the weight of water, fuel and propane – which can easily exceed 750 pounds – nearly a quarter of RVs on the road have loads that exceed the capacity their tires can hold. Excessive weight creates unintended pressure on the tires, especially if the RV sits overweight for long periods of time. Significant overloading can also contribute to certain types of tire failures. When selecting tires to place on the RV, the manufacturer should consider a safety margin that accounts for the uncertainties of consumer overloading.
Crashworthiness is another concern with RVs. The National Traffic Safety Administration generally does not crash test Class A and Class C RVs because vehicles over 10,000 pounds are not required to meet seat belt standards. Some Class B RVs do have lap belts or shoulder belts where the seat belt is bolted into the floor. However, many of these structures are build from wood, and the cabinets are often made from flimsy materials that can break off and injure people during a crash. Without sufficient crash data on RVs, consumers are left unaware of the potential risks associated with riding in an RV.
If considering taking a road trip in an RV, you should be aware of the risks and dangers associated with RV travel. The RV Safety & Education Foundation and the Family Motor Coach Association provide additional information about RVs. The individuals in the best position to make RV travel safe are the RV manufacturers.  If RV manufacturers follow basic safety rules and engineering principles, such as identifying potential risk and hazards associated with reasonably foreseeable uses and misuses of their RVs, a safer product can be made available to the consumer. If you or a loved one has been injured in an RV accident, contact the trial lawyers at Rapoport Law Offices to discuss your rights.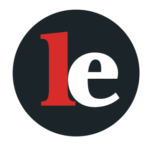 The Legal Examiner and our Affiliate Network strive to be the place you look to for news, context, and more, wherever your life intersects with the law.