Insurance.
It's one of those products that everyone needs; everyone should buy; but no one wants to have to use. In order to drive a car, every state government requires that you have it. In March, the United States Supreme Court will decide if the federal government can require it for your health. People fight every day for jobs just so they can have it.
You know the slogans: Your In Good Hands. Like a Good Neighbor. All Your Protection Under One Roof. A Business of Caring. On Your Side.
But a new study by Americans for Insurance Reform and the Center for Justice and Democracy shows that your insurance company might to really be "on your side" and you might not really be "in good hands."
According to the study – REPEAT OFFENDERS: How the Insurance Industry Manufactures Crises and Harms America – insurance policyholders (you and me) have been victims of the insurance industry's little understood economic cycle that is created by anti-competitive underwriting practices, irregular accounting policies, and virtually unchecked power when it comes to regulation of insurance rates.
These self-inflicted economic cycles lead to what are known as "hard" and "soft" insurance markets. Soft markets are characterized by stable or low rates, which is good for policy holders, but unwelcome by the insurance companies. Hard markets are characterized by sudden and sometimes astronomical rate hikes for policy holders.
Insurance companies use these self-inflicted "hard markets" to justify large rate increases, advocate for tort reform, and push for even further deregulation. None of those activities actually affect the cycle — which is why these cycles operate nationally in every state regardless of the state's tort reform laws, rate levels, or insurance commissioner.
According to the study, the US has been in a "soft market" since 2006 with insurance rates dropping in every state regardless of whether "tort reform" laws have been enacted. But since early this year, the insurance industry has been trying to push the country into a new "hard" market.
"Claims have been converted into a money-making process," said Russ Roberts, a New Mexico-based management consultant and former business professor at Northwestern University who has studied the insurance industry's evolution from a service business to a profit-driven machine.

Source: Huffington Post
According to a Huffington Post report, the insurance industry began changing when an industry consultant persuaded Allstate and other insurance giants on a new system to boost their bottom line profits: Rather than adjusting claims in the traditional manner and providing a service to policy holders, insurers embraced a new computer-driven method that produced intentionally low offers to claimants. Policy holders accepting the low-ball offers received prompt payment, but those who did not had claims delayed and were forced to bring expensive lawsuits to fight for the benefits they were owed.
[T]he strategy was to make claims "so expensive and so time-consuming that lawyers would start refusing to help clients." The strategy was dubbed "Good Hands or Boxing Gloves" by the consultants, riffing on Allstate's advertising slogan.

Source: Huffington Post
The new strategy put insurance industry profits above everything else. As the presentation said: "Allstate gains — others must lose."
The full report by Americans for Insurance is very detailed – I encourage you to read it for yourself. When more policy holders, regular people, and politicians understand the price gouging game being play, maybe these companies will finally be held accountable.
[More on the Insurance Industry]
Read More:
(c) Copyright 2011 Brett A. Emison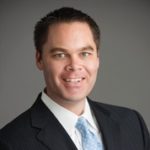 Brett Emison is currently a partner at Langdon & Emison, a firm dedicated to helping injured victims across the country from their primary office near Kansas City. Mainly focusing on catastrophic injury and death cases as well as complex mass tort and dangerous drug cases, Mr. Emison often deals with automotive defects, automobile crashes, railroad crossing accidents (train accidents), trucking accidents, dangerous and defective drugs, defective medical devices.