More than 3,900 people were killed in accidents with trucks last year (the number would be higher, but the federal government has not finished counting yet). Click the image above for an interactive view of trucking crash statistics.
If last year is like most other years, driver fatigue will have played a role in many large truck crashes. And though there's a recent Washington State University study that shows there's relatively little difference in a driver's fatigue if they slept all day, all night or split their time asleep, the study ignores a significant factor: Many drivers are not getting enough sleep at all.
A Journal of Public Health article found that nearly two-thirds of drivers routinely violated rest guidelines for financial reasons.
When violators were asked for common reasons for driving more than 10 hours in one day, which can be legal in some circumstances, one-third (283) cited tight schedule, 31 percent (260) cited needing the money, 12 percent (98) cited traffic jams and 10 percent (87) cited inclement weather.
Often incentives and disincentives are discussed as contributing factors in the type of loads and schedule demands that truckers are asked to carry. The majority of incentives are for making it on time and, of course, taking on additional loads.
I've said many times: Most truck drivers are safe, courteous professionals. For some though, the pressure of bearing many of the financial risks of truck driving is just too much. Trucking companies transfer many financial risks onto the driver by paying the driver by the mile, rather than by the hour. This pay methods puts all of the risks of delays – by weather, construction, traffic, or mechanical problems – on the driver. In some instances the trucking company even schedules the driver to operate more miles than can safely be traveled during hours of service limits.
Other times, an ordinarily safe driver might not be aware there is even a problem. Sleep apnea – a medical condition that disrupts sleep and causes fatigue – is a significant, under-recognized problem that affects nearly 1/3 of truck drivers in the United States.
Sleep apnea in truckers is so pervasive it was even featured on a segment of NBC's The Biggest Loser:
[More on Semi Truck Accidents]
© Copyright 2013 Brett A. Emison
Follow @BrettEmison on Twitter.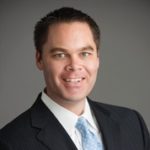 Brett Emison is currently a partner at Langdon & Emison, a firm dedicated to helping injured victims across the country from their primary office near Kansas City. Mainly focusing on catastrophic injury and death cases as well as complex mass tort and dangerous drug cases, Mr. Emison often deals with automotive defects, automobile crashes, railroad crossing accidents (train accidents), trucking accidents, dangerous and defective drugs, defective medical devices.