It is possible to have a power of attorney outside of the attorney-client relationship, and questions surrounding documents of this type are addressed in Attorney Dale Emch's December 9, 2007 Toledo Blade column, "Legal Briefs." In the event of personal injury due to a car accident, it is often necessary for our Toledo, Ohio personal injury attorneys to have clients sign a power of attorney to handle certain aspects of their case. Our Toledo, Ohio personal injury attorneys deal with power of attorney documents on a regular basis, and can advise on the use of these documents.
Dear Dale: I gave my wife power-of-attorney authority to handle my financial affairs when I was ill a few years ago. Since that time I've recovered from my health problems, but we've separated. Is the power of attorney still active? If so, how do I make sure she doesn't rip me off?

ANSWER: A power of attorney can provide the person vested with that authority tremendous power over your affairs, including being able to make decisions about money in your bank accounts, buying or selling stock, and acquiring or transferring real estate.

There are different kinds of powers of attorney. For instance, a durable power of attorney for health care allows the person to whom you've given that authority to make important health care decisions for you if you lose the capacity to make those decisions for yourself.

So, when you're talking about your money and your health, you should be cautious before granting someone power of attorney. A recent Wall Street Journal article explored some of the abuses that can take place after power of attorney has been granted. The article suggests requiring that the person granted power of attorney provide family members with an accounting of assets periodically or requiring that two people sign off on certain financial transactions so no one person has too much authority. Those ideas may not always be workable, but they're worth exploring.

Despite the potential pitfalls, granting power of attorney can be beneficial. In the personal injury cases our office handles, we've had clients give us power of attorney so we could sign settlement agreements or releases. If we didn't have that authority, it would have been impossible to resolve the matter in some situations.
If you're going to grant power of attorney to someone, it's a good idea to only give that person as much authority as he or she needs to meet your objectives.

For example, if you needed to give somebody authority to close a real estate deal, the document creating the power of attorney could be limited to that specific transaction. You can limit the length of time the authority remains in effect or you can limit the circumstances in which it can be used.

A power of attorney can be revoked. The rules for revocation vary depending on what type you've granted. The power of attorney for a real estate transaction must be filed in your county recorder's office. So, in order to revoke it in that situation, the written revocation would also need to be filed in the recorder's office.

Most power of attorney documents don't need to be recorded, so neither do the revocations. A health-care power of attorney can be revoked simply by communicating your desire verbally or in writing. If your doctor knows of the power of attorney, it's enough for you to tell the doctor it's been revoked or for someone who witnessed the revocation to tell the physician.

You asked if the power of attorney you granted your wife remains valid. Without seeing the document, it's impossible for me to say because it depends on the language that was used. But, if it wasn't limited by circumstance or date, it may still be in force.

So, if you want to revoke the power of attorney you granted to your wife, I'd suggest hiring an attorney to draft a revocation notice and sending the revocation to her by certified mail. I'd also put any financial institutions you do business with on notice of the revocation by mailing a copy of the document to a manager or the institution's legal department. As an aside, if you're really concerned that your money could go missing, you could always take the precaution of moving it to another bank.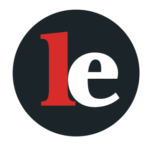 The Legal Examiner and our Affiliate Network strive to be the place you look to for news, context, and more, wherever your life intersects with the law.