The Detroit Free Press has reported that Toyota led the United States auto industry in recalled vehicles following its massive recall because of electronic and accelerator problems that led to several sudden acceleration crashes and deaths.
The Japanese automaker has struggled with the fallout from the recall of 4.3 million Toyota and Lexus models for unintended acceleration linked to fatal crashes.

Toyota told federal officials earlier this month it would start fixing the vehicles now, but some repairs would not be ready until March.
Recalls among all automakers skyrocketed with nearly twice as many vehicles recalled in 2009 as were recalled in 2008.
According to a Free Press analysis of federal data, automakers recalled 15.2 million vehicles in 2009, a sharp jump from 8.6 million in 2008.
I aplaud these automakers for getting dangerous vehicles off of our streets and fixing these problems. However, several questions remain:
Why were there twice as many vehicles recalled this year than last? Are automakers cutting corners on safety as sales decline?
Why does it take auto makers so long to finally recall some products? For example, Toyota denied it had a sudden acceleration problem for more than five years before finally admitting the problem only after a California Highway Patrol officer was killed in a runaway Lexus vehicle.
How do so many vehicles get certified as having passed Federal Motor Vehicle Safety Standards (FMVSS) — the minimum standards set by the federal government — when they clearly suffer from safety related defects?
Auto makers need to do more to ensure that those of us riding in their vehicles are kept safe from these safety related defects.
You can learn more about Toyota's dangerous sudden acceleration defect at our auto safety blog or by visiting our web site.
Learn more and become a fan of Langdon & Emison on Facebook.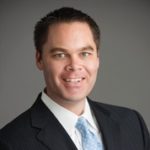 Brett Emison is currently a partner at Langdon & Emison, a firm dedicated to helping injured victims across the country from their primary office near Kansas City. Mainly focusing on catastrophic injury and death cases as well as complex mass tort and dangerous drug cases, Mr. Emison often deals with automotive defects, automobile crashes, railroad crossing accidents (train accidents), trucking accidents, dangerous and defective drugs, defective medical devices.