The Los Angeles Times has reported that safety data points to Toyota electronic throttles — not floor mats — as the primary cause of sudden acceleration problems.
Amid widening concern over acceleration events, Toyota has cited 'floor mat entrapment.' But reports point to another potential cause: the electronic throttles that have replaced mechanical systems.

Complaints of sudden acceleration increased after Toyota and Lexus switched their accelerator pedal controls from mechanical to electronic in 2002.
What's The Difference Between Mechanical and Electronic Throttle Control?
Mechanical Throttle Control:
The accelerator pedal pulls a cable that physically opens the throttle valve, allowing the intake of gasoline into the engine.
Electronic Throttle Control:
The accelerator pedal triggers a sensor that signals the vehicle's computer to send gasoline into the engine.
Toyota Continues To Ignore Throttle Problem And Focus On Floor Mats
Eric Weiss was stopped at a busy Long Beach intersection last month when he said his 2008 Toyota Tacoma pickup unexpectedly started accelerating, forcing him to stand on the brakes to keep the bucking truck from plowing into oncoming cars.

Toyota Motor Corp. says the gas pedal design in Weiss' truck and more than 4 million other Toyota and Lexus vehicles makes them vulnerable to being trapped open by floor mats, and on Wednesday, it announced a costly recall to fix the problem.

***

Amid widening concern over unintended acceleration events, including an Aug. 28 crash near San Diego that killed a California Highway Patrol officer and his family, Toyota has repeatedly pointed to "floor mat entrapment" as the problem.

But accounts from motorists such as Weiss, interviews with auto safety experts and a Times review of thousands of federal traffic safety incident reports all point to another potential cause: the electronic throttles that have replaced mechanical systems in recent years.

The Times found that complaints of sudden acceleration in many Toyota and Lexus vehicles shot up almost immediately after the automaker adopted the so-called drive-by-wire system over the last decade. That system uses sensors, microprocessors and electric motors — rather than a traditional link such as a steel cable — to connect the driver's foot to the engine.

For some Toyota models, reports of unintended acceleration increased more than fivefold after drive-by-wire systems were adopted, according to the review of thousands of consumer complaints filed with the National Highway Traffic Safety Administration.
Safety experts say all Toyota vehicles should include a Smart Brake system that will override the electronic throttle when the brake is engaged. Many other manufacturers include this critical safety feature, but Toyota has not yet implemented the safety device. Only after several injuries and deaths from sudden acceleration has Toyota even considered the Smart Brake and, even now, for only some of its vehicles.
"With the electronic throttle, the driver is not really in control of the engine," said Antony Anderson, a Britain-based electrical engineering consultant who investigates electrical failures and has testified in sudden-acceleration lawsuits. "You are telling the computer, will you please move the throttle to a certain level, and the computer decides if it will obey you."
After more than five years of ignoring the unintended acceleration defect, Toyota's proposed solutions will not fix all of the accelerator problems.
Independent auto safety experts said that though all of Toyota's fixes would help reduce the problem, it has not gotten to the root cause.

"These incidents are coming in left and right where you can't blame the floor mats," said Sean Kane, president of the consulting firm Safety Research and Strategies. "So they are chipping away at a problem that is widespread and complicated without having to unravel a root cause that could be very expensive."
Until Toyota finally creates a solution that actually fixes the problem, all Toyota drivers must be prepared. You can learn how to stop your vehicle if it experiences the sudden acceleration problem at this post.
You can learn more about the Toyota sudden acceleration defect by reading these previous reports of Toyota's sudden acceleration problem:
Toyota Sudden Acceleration Recall: Company Vows To "Make Better Cars"
Toyota Sudden Acceleration: Safety Experts Want Toyota Recall Expanded
Toyota Sudden Acceleration Recall: Company Focuses On Wrong Problem
Toyota Recall Won't Fix Accelerator Problem
Toyota Denied Sudden Acceleration Problem For More Than 5 Years
"Inaccurate and Misleading" Statements On Toyota Sudden Acceleration Problem
Toyota Sudden Acceleration: Case Is Not Closed
Safety Group Responds To Toyota On Sudden Acceleration Defect
Toyota Has More Troubles Than Just Sudden Acceleration
You can learn more about Toyota's dangerous sudden acceleration defect at our auto safety blog or by visiting our web site.
Learn more and become a fan of Langdon & Emison on Facebook.
Update: Toyota's Record Accelerator Recall Surprises Unprepared Dealers
____________________________________________________________
Update: Toyota Recall: Experts Point To Electronic Throttles; Not Floor Mats In Sudden Acceleration Problem
____________________________________________________________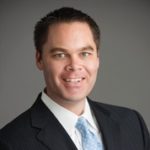 Brett Emison is currently a partner at Langdon & Emison, a firm dedicated to helping injured victims across the country from their primary office near Kansas City. Mainly focusing on catastrophic injury and death cases as well as complex mass tort and dangerous drug cases, Mr. Emison often deals with automotive defects, automobile crashes, railroad crossing accidents (train accidents), trucking accidents, dangerous and defective drugs, defective medical devices.