Toyota announced a massive recall of 3.1 million vehicles in an attempt to fix the sudden acceleration problem that has plagued the company for more than five years. However, safety experts say that Toyota's proposed fix will not fix all of the accelerator problems.
Toyota's solution to remove floor mats and redesign the gas pedal will fix only the problem involving floor mats interfering with the accelerator pedal. However, many of the more 2,000 sudden acceleration incidents involved vehicles without floor mats.
What is Toyota doing about those vehicles? The answer, unfortunately, is almost nothing.
Other vehicles with electronic throttle controls incorporate an important failsafe safety device that ensures that brake input overrides accelerator input. This device is sometimes known as a "smart brake". With a "smart brake", acceleration inputs to the engine are cut off when the brake is engaged. The "smart brake" enables drivers to slow the car and stop, even if when the engine is racing out of control.
Toyota chose not to provide its drivers with the "smart brake" — a critical safety device in vehicles that use electronic throttle controls.
Under the recall announced today, Toyota will retrofit only five of its models with the "smart brake" device (the Camry, Avalon, Lexus ES350, IS 350 and IS 250 models).
Why does Toyota continue to ignore the root cause of the sudden acceleration problem? Now that Toyota is finally getting with the program, why are only some Toyota vehicles getting the fail safe "smart brake" system while others are not? Do the drivers of different Toyota vehicles deserve different levels of safety?
If there is no problem with the electronic throttle control system, then why is Toyota rolling out a "smart brake" technology to override the throttle when the brake is applied? If there is a problem with the electronic throttle control, then why doesn't Toyota provide the "smart brake" in all its vehicles. Clearly Toyota is not doing enough to protect its customers and the rest of us driving on American roads and highways.
Even the fixes Toyota has finally come up with won't be available until at least April of next year.
Too many people have been injured or killed already.
Until Toyota finally creates a solution that actually fixes the problem, all Toyota drivers must be prepared. You can learn how to stop your vehicle if it experiences the sudden acceleration problem at this post.
You can learn more about the Toyota sudden acceleration defect by reading these previous reports of Toyota's sudden acceleration problem:
Toyota Denied Sudden Acceleration Problem For More Than 5 Years
"Inaccurate and Misleading" Statements On Toyota Sudden Acceleration Problem
Toyota Sudden Acceleration: Case Is Not Closed
Safety Group Responds To Toyota On Sudden Acceleration Defect
Toyota Has More Troubles Than Just Sudden Acceleration
You can learn more about Toyota's dangerous sudden acceleration defect at our auto safety blog or by visiting our web site.
Learn more and become a fan of Langdon & Emison on Facebook.
____________________________________________________________________
Update: Toyota's Record Accelerator Recall Surprises Unprepared Dealers
____________________________________________________________
Update: Toyota Recall: Experts Point To Electronic Throttles; Not Floor Mats In Sudden Acceleration Problem
____________________________________________________________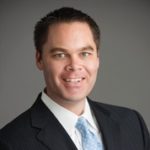 Brett Emison is currently a partner at Langdon & Emison, a firm dedicated to helping injured victims across the country from their primary office near Kansas City. Mainly focusing on catastrophic injury and death cases as well as complex mass tort and dangerous drug cases, Mr. Emison often deals with automotive defects, automobile crashes, railroad crossing accidents (train accidents), trucking accidents, dangerous and defective drugs, defective medical devices.