Several news sources, including The New York Times, the Los Angeles Times, and the Kansas City Star, have reported that Toyota received far more complaints of sudden acceleration than any other car maker.
Toyota's unintended acceleration problem just won't go away. Now Consumer Reports takes a look at complaints of unintended acceleration from owners of 2008 models. And the publication found that 41 percent of the complaints, filed with the National Highway Traffic Safety Administration, came from Toyota owners.

Given all the attention Toyota has been getting for the unintended acceleration issue, that statistic is not surprising. But what was surprising was that Ford had 28 percent of the complaints.
While Toyota owners registered the most complaints of unintended acceleration, Toyota was not alone. Ford received more than a quarter of sudden acceleration complaints.
"What really stood out to me is – and this isn't I guess surprising — that Toyota is not the only one that has these problems," said Jeff Bartlett, deputy online autos editor for Consumer Reports. "I know a lot of attention has been on Toyota and whatever the causes are and they may be unique to their product, but they are not unique in having these types of problems."
Consumer Reports also confirmed that many of the sudden acceleration events occurred in vehicles with no floor mats. "There was something else, outside the cabin, that was causing the problem."
The Consumer Reports study analyzed only 56 complaints of Toyota sudden acceleration. However, independent safety expert, Sean Kane, of Safety Research & Strategies, has identified more than 2,100 Toyota sudden acceleration events.
After ignoring this problem for more than five years, Toyota's accelerator problem has been in the spotlight for several months after an August collision involving an out-of-control Lexus ES (made by Toyota) in San Diego County that killed four people, including an off-duty California Highway Patrol officer.
That collision and public outcry led Toyota to finally recall more than 4 million vehicles. While Toyota initially tried to blame the accelerator troubles on a floor mat issue, it became evident that this was not simply a floor mat problem. Independent safety experts continue to point to Toyota's electronic throttle controls, not the floor mats, as the source of the sudden acceleration defect.
Fueling criticisms of Toyota's electronics and electronic throttle controls, the National Highway Traffic Safety Administration (NHTSA) just announced an investigation into nearly 400,000 additional Toyota vehicles because of engine stalling related to the vehicle computer.
Why did it take Toyota more than five years to even acknowledge this problem? Why did Toyota put its head in the sand when it came to problems with its electronic throttle controls? Did Toyota think it didn't have to play by the same rules as the rest of us? How many deaths does it take for Toyota to do the right thing?
Until Toyota finally creates a solution that actually fixes the problem, all Toyota drivers must be prepared. You can learn how to stop your vehicle if it experiences the sudden acceleration problem at this post.
You can learn more about the Toyota sudden acceleration defect by reading these previous reports of Toyota's sudden acceleration problem:
Toyota Sudden Acceleration Recall: Company Vows To "Make Better Cars"
Toyota Sudden Acceleration: Safety Experts Want Toyota Recall Expanded
Toyota Sudden Acceleration Recall: Company Focuses On Wrong Problem
Toyota Recall Won't Fix Accelerator Problem
Toyota Denied Sudden Acceleration Problem For More Than 5 Years
"Inaccurate and Misleading" Statements On Toyota Sudden Acceleration Problem
Toyota Sudden Acceleration: Case Is Not Closed
Safety Group Responds To Toyota On Sudden Acceleration Defect
Toyota Has More Troubles Than Just Sudden Acceleration
You can learn more about Toyota's dangerous sudden acceleration defect at our auto safety blog or by visiting our web site.
Learn more and become a fan of Langdon & Emison on Facebook.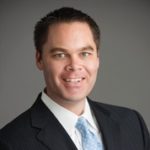 Brett Emison is currently a partner at Langdon & Emison, a firm dedicated to helping injured victims across the country from their primary office near Kansas City. Mainly focusing on catastrophic injury and death cases as well as complex mass tort and dangerous drug cases, Mr. Emison often deals with automotive defects, automobile crashes, railroad crossing accidents (train accidents), trucking accidents, dangerous and defective drugs, defective medical devices.