The Los Angeles Time has reported that investigators from the San Diego County Sheriff's Department could not rule out electronic or mechanical problems in the deadly unintended acceleration crash that killed a California Highway Patrolman and three others.
The high-speed crash of a Lexus ES 350 that killed an off-duty California Highway Patrol officer and his family Aug. 28 may have been caused by the car's accelerator pedal becoming trapped by a rubber floor mat, but a range of other possible electronic or mechanical problems could not be ruled out, investigators for the San Diego County Sheriff's Department have found.

The crash, which killed CHP Officer Mark Saylor, his wife, daughter and brother-in-law, has led to the recall of more than 4.2 million Toyota and Lexus vehicles to fix what federal safety regulators have called "a very dangerous problem" involving the amount of clearance between the gas pedal and the rubber floor mats.

But the inquiry leaves open a number of questions about the cause of the accident and the role floor mats have played in more than 1,000 reported acceleration events across the nation in the last eight years. The investigators' 61-page report also raises the possibility the Saylor crash was preventable.
Toyota denied that it even had a sudden acceleration problem for more than five years. Even when Toyota acknowledge there could be a problem, it did so by making "inaccurate and misleading" statements about the safety of Toyota vehicles and received a strong public rebuke from the regulators at the National Highway Traffic Safety Administration (NHTSA).
The findings from the independent investigators at the San Diego County Sheriff's Department further bolster the findings of independent safety experts that the Toyota electronic throttle — not floor mats — is to blame for these unintended acceleration events.
And in the key finding about the cause of the Saylor crash, the sheriff's report hedged its conclusion, saying, "There is an indication [the incorrect floor mat] may have caused a sudden acceleration event." Investigators cited two associated factors, the lack of a key that could readily turn off the engine and brakes that "failed" because of prolonged heavy braking.

But the report further hedged it findings, saying: "Due to the catastrophic damage . . . other avenues of unintended acceleration could not be explored. Beyond the all-weather floor mat, other and/or additional factors causing a sudden acceleration event (re: electrical, mechanical or computer generated) should not be ruled out."
Independent safety expert, Sean Kane, of Safety Research & Strategies, has identified more than 2,100 Toyota sudden acceleration events. Many of these events occurred in vehicles with no floor mats at all.
Consumer Reports also confirmed that many of the sudden acceleration events occurred in vehicles with no floor mats. "There was something else, outside the cabin, that was causing the problem."
After ignoring this problem for more than five years, Toyota's accelerator problem has been in the spotlight for several months after an August collision involving an out-of-control Lexus ES (made by Toyota) in San Diego County that killed four people, including an off-duty California Highway Patrol officer.
That collision and public outcry led Toyota to finally recall more than 4 million vehicles. While Toyota initially tried to blame the accelerator troubles on a floor mat issue, it became evident that this was not simply a floor mat problem. Independent safety experts continue to point to Toyota's electronic throttle controls, not the floor mats, as the source of the sudden acceleration defect.
Fueling criticisms of Toyota's electronics and electronic throttle controls, the National Highway Traffic Safety Administration (NHTSA) just announced an investigation into nearly 400,000 additional Toyota vehicles because of engine stalling related to the vehicle computer.
Why did it take Toyota more than five years to even acknowledge this problem? Why did Toyota put its head in the sand when it came to problems with its electronic throttle controls? Did Toyota think it didn't have to play by the same rules as the rest of us? How many deaths does it take for Toyota to do the right thing?
Until Toyota finally creates a solution that actually fixes the problem, all Toyota drivers must be prepared. You can learn how to stop your vehicle if it experiences the sudden acceleration problem at this post.
You can learn more about the Toyota sudden acceleration defect by reading these previous reports of Toyota's sudden acceleration problem:
Toyota Sudden Acceleration Recall: Company Vows To "Make Better Cars"
Toyota Sudden Acceleration: Safety Experts Want Toyota Recall Expanded
Toyota Sudden Acceleration Recall: Company Focuses On Wrong Problem
Toyota Recall Won't Fix Accelerator Problem
Toyota Denied Sudden Acceleration Problem For More Than 5 Years
"Inaccurate and Misleading" Statements On Toyota Sudden Acceleration Problem
Toyota Sudden Acceleration: Case Is Not Closed
Safety Group Responds To Toyota On Sudden Acceleration Defect
Toyota Has More Troubles Than Just Sudden Acceleration
You can learn more about Toyota's dangerous sudden acceleration defect at our auto safety blog or by visiting our web site.
Learn more and become a fan of Langdon & Emison on Facebook.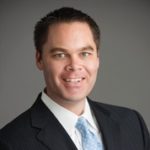 Brett Emison is currently a partner at Langdon & Emison, a firm dedicated to helping injured victims across the country from their primary office near Kansas City. Mainly focusing on catastrophic injury and death cases as well as complex mass tort and dangerous drug cases, Mr. Emison often deals with automotive defects, automobile crashes, railroad crossing accidents (train accidents), trucking accidents, dangerous and defective drugs, defective medical devices.