Chris Weiss of MotorCrave.com has reported that the largest recall in Toyota history — an attempt to solve the sudden acceleration problem that has plagued Toyota for more than five years — caught Toyota dealers off guard.
According to industry journal Wards Automotive, Toyota failed to fully inform its dealer network of the pedal and floor modifications needed to repair the accelerator issue before making the recall announcement. Subsequently, confused drivers began contacting their nearest dealer to get a little more info and were met with an unprepared, dumbfounded response.
Toyota originally linked the accelerator problem to certain floor mats installed in Toyota vehicles. However, Toyota's position was quickly rebuked by the safety experts at the National Highway Traffic Safety Administration (NHTSA), which called Toyota's statements "inaccurate and misleading".
After years of hand wringing, Toyota just last week expanded the scope of its massive recall of nearly four million vehicles in an attempt to finally find the cause of the Toyota sudden acceleration problem. As part of the recall, Toyota announced it would shorted the length of gas pedals and then, finally, replace the gas pedals on 3.8 million Toyota vehicles. Toyota also announced it would install brake override systems on just some of its vehicles as part of the recall.
However, many independent safety experts have warned that the Toyota recall does not go far enough. Toyota is only making these critical safety changes on the seven recalled Toyota models. Many safety experts have said (for example, here, here and here) that Toyota's recall is not enough and will not fix the underlying accelerator problem.
Toyota continues to focus on the floor mat connection even though independent safety experts and crash data suggest the problem runs much deeper and stems from Toyota's electronic throttle controls.
"With the electronic throttle, the driver is not really in control of the engine," said Antony Anderson, a Britain-based electrical engineering consultant who investigates electrical failures and has testified in sudden-acceleration lawsuits. "You are telling the computer, will you please move the throttle to a certain level, and the computer decides if it will obey you."
Reports have shown that sudden acceleration events increased by more than 500% after Toyota introduced its electronic drive-by-wire system in 2002.
Toyota failed to include a critical safety device — sometimes referred to as a SmartBrake or SmartPedal — that will override the electronic throttle and allow the vehicle to slow down during a sudden acceleration event. Many other car makers incorporated this critical safety device when transitioning from mechanical to electronic throttle control. Toyota did not.
Even now, Toyota will incorporate the SmartBrake into only some of its vehicles.
Until Toyota finally creates a solution that actually fixes the problem, all Toyota drivers must be prepared. You can learn how to stop your vehicle if it experiences the sudden acceleration problem at this post.
You can learn more about the Toyota sudden acceleration defect by reading these previous reports of Toyota's sudden acceleration problem:
Toyota Recall: Experts Point To Electronic Throttles; Not Floor Mats In Sudden Acceleration Problem
Toyota Sudden Acceleration Recall: Company Vows To "Make Better Cars"
Toyota Sudden Acceleration: Safety Experts Want Toyota Recall Expanded
Toyota Sudden Acceleration Recall: Company Focuses On Wrong Problem
Toyota Recall Won't Fix Accelerator Problem
Toyota Denied Sudden Acceleration Problem For More Than 5 Years
"Inaccurate and Misleading" Statements On Toyota Sudden Acceleration Problem
Toyota Sudden Acceleration: Case Is Not Closed
Safety Group Responds To Toyota On Sudden Acceleration Defect
Toyota Has More Troubles Than Just Sudden Acceleration
You can learn more about Toyota's dangerous sudden acceleration defect at our auto safety blog or by visiting our web site.
Learn more and become a fan of Langdon & Emison on Facebook.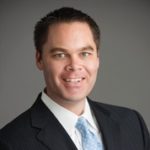 Brett Emison is currently a partner at Langdon & Emison, a firm dedicated to helping injured victims across the country from their primary office near Kansas City. Mainly focusing on catastrophic injury and death cases as well as complex mass tort and dangerous drug cases, Mr. Emison often deals with automotive defects, automobile crashes, railroad crossing accidents (train accidents), trucking accidents, dangerous and defective drugs, defective medical devices.