NBC affiliate KJRH has reported that the driver and passenger of a tractor trailer were killed in a trucking accident on I-44 near Tulsa when the fuel tank of the semi ruptured and exploded.
A semi erupted into flames on I-44 and 33rd W. Avenue Sunday morning. The driver and passenger of the semi died at the scene.

Gornwiga Nation lives near I-44 and 33rd W. Avenue in west Tulsa and caught the fiery accident on tape.

She describes the scene as a giant fire ball.

"You can see from the video my hand was shaking," said Nation

***

"We were hoping to help somebody, but the fire, it was just scary," said Hudson. "It was like the most scariest thing I've ever seen in my life."
Our thoughts and prayers go out to the family, friends and communites of those killed in this tragic event. Saddly, I suspect these deaths did not need to occur.
Car and truck manufacturers have recognized for years that vehicle occupants should be be killed by a vehicle fire if they survive the initial collision. The same is true for semi trucks.
Unfortunately, manufacturers often cut corners when designing and developing fuel systems. In tractor trailers, the onboard fuel — diesel fuel — is not nearly as volatile as ordinary gasoline. In fact, you can put out a match, by dunking it diesel fuel. Doing the same thing with gasoline would cause a violent explosion.
Many semi truck manufacturers place the fuel tanks in unguarded locations — outside of the frame rails and exposed where minor collisions can rupter the tanks. More troubling, many semi truck manufacturers place cans of ether or other accelerants only inches from the unprotected fuel tanks. If both the ether can and fuel tank are ruptured, there is a high probability of explosion and massive fire.
It's time to hold these manufacturers accountable for such dangerous designs. You can learn more about fuel fed accidents and causes at our web site or at this recent blog post.
Become a fan of Langdon & Emison on Facebook.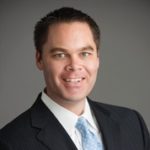 Brett Emison is currently a partner at Langdon & Emison, a firm dedicated to helping injured victims across the country from their primary office near Kansas City. Mainly focusing on catastrophic injury and death cases as well as complex mass tort and dangerous drug cases, Mr. Emison often deals with automotive defects, automobile crashes, railroad crossing accidents (train accidents), trucking accidents, dangerous and defective drugs, defective medical devices.