I reported yesterday about a tragic semi truck crash in Georgia that killed a three-year-old boy from Ross Township, Pennsylvania. Sean Thornton died and the remaining members of his family were severely injured when a tractor trailer hit their minivan from behind on I-95 in McIntosh County, Georgia.
ABC News affiliate, WTAE, in Pittsburgh has reported that the tractor trailer driver never even hit his brakes before plowing into the back of the minivan.
You can view the WTAE news story here.
Witnesses say the never saw the tractor trailer truck even slow down before it plowed into the family's van, perhaps going 70 miles per hour.
Other news outlets also covered this tragic eighteen wheeler crash.
You can view the KDKA news coverage here.
You can view the WPXI news coverage here.
Georgia State Patrol troopers say the semi truck was speeding at the time of the crash.
Our thoughts and prayers continue to go out to the Thornton family, who must not only suffer their own injuries, but also the loss of their little boy, Sean.
Friends and neighbors mourned Sean's loss also. Many described the Thornton family as a close-knit family who like doing many activities together. I cannot imagine their loss.
So far, the details of this tragic crash leaves many questions unanswered: Why did the semi truck driver, Willie Hill, not see that the interstate traffic was slowing down? Why did the trucker never even attempt to slow down or hit his brakes? Was he distracted? Was he tired? Had he fallen asleep? How far had he driven that day? How much did he sleep the night before?
Too many people have been killed by semi truck crashes and trucking accidents.
Nationwide, large trucks (known as tractor trailers, semi trucks, eighteen wheelers, diesel, big rigs, or commercial trucks) make up only about 3% of the vehicles on the road. However, they account for far more traffic fatalities. For example, in Missouri, semi truck crashes make up as much as 15% of traffic deaths. In Illinois, tractor trailer crashes cause more than 10% of traffic deaths.
Driving an 80,000 tractor trailer covering hundreds of thousands of miles is an awesome responsibility. Truckers and trucking corporations must be vigilant about safety.
It may be difficult to pinpoint the cause of a semi truck crash. It takes an experienced team of investigators – including accident reconstructionists, forensic pathologists, and truck driving experts – to determine the cause.
Visit our trucking accident web site to learn more about trucking accident safety or trucking accident investigation.
Learn more and become a fan of Langdon & Emison on Facebook.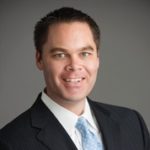 Brett Emison is currently a partner at Langdon & Emison, a firm dedicated to helping injured victims across the country from their primary office near Kansas City. Mainly focusing on catastrophic injury and death cases as well as complex mass tort and dangerous drug cases, Mr. Emison often deals with automotive defects, automobile crashes, railroad crossing accidents (train accidents), trucking accidents, dangerous and defective drugs, defective medical devices.