The San Francisco Chronicle has reported that the United States Supreme Court rejected Ford Motor Co.'s appeal of a $55 million punitive damages award to a California woman paralyzed when where Ford Explorer rolled over and the roof caved in on her.
WASHINGTON — The U.S. Supreme Court rejeected Ford Motor Co.'s appeal Monday of a $55 million punitive-damages award toa San Diego woman who was paralyzed when her Ford Explorer rolled over and the roof caved in on her.

Lawyers for Benetta Buell-Wilson said her punitive damages were less than one-fourth of what the jury had awarded, but were still the largest ever upheld in a published California ruling.

Wilson, then 46, was injured in January 2002 when she swerved to avoid an obstacle on the freeway near Alpine (San Diego County) and her 1997 Explorer overturned.

The pillars holding up the sport utility vehicle's roof crumpled, crushing Wilson as she hung upside down from her seat belt. She was left a paraplegic and in constant pain that will increase over her lifetime, said a state appeals court that ruled on her case in 2006.

The court said there was evidence that Ford had known the Explorer was prone to rollovers and had a weak roof but had decided against spending about $20 per vehicle to strengthen the roof.
When an auto maker, like Ford, is in a hurry to bring a new sport utility vehicle (SUV) to market, design mistakes can cause devastating injuries. The Ford Explorer, for example, was put on a platform originally designed for the Ford Bronco II. The result was a suspension system that did not work properly. The Ford Explorer's inherent instability created a vehicle that unreasonably prone to rollover.
To make matters worse, Ford failed to provide adequate roof strength to prevent to roof from caving in during rollover accidents. Ford put a weak roof on a vehicle that suffered from rollover problems.
In 2000, Bob Langdon was one of only eight lawyers in the United States to spearhead cases against Ford and Firestone for Ford Explorer rollover cases in the Ford/Firestone federal multidistrict litigation (MDL). Since then, Bob has been actively pursuing Ford in cases across the country for causing serious injuries and death to hundreds, if not thousands, of innocent drivers and passengers in the United States.
You can find out more about Bob Langdon and his firm, Langdon & Emison by visiting their auto and product safety blog or by visiting their web site.
Learn more and become a fan of Langdon & Emison on Facebook.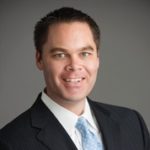 Brett Emison is currently a partner at Langdon & Emison, a firm dedicated to helping injured victims across the country from their primary office near Kansas City. Mainly focusing on catastrophic injury and death cases as well as complex mass tort and dangerous drug cases, Mr. Emison often deals with automotive defects, automobile crashes, railroad crossing accidents (train accidents), trucking accidents, dangerous and defective drugs, defective medical devices.