Despite Nevada state law mandating automobile drivers yield to walkers, the growing number of pedestrian fatalities caused by traffic collisions graphically illustrates the dangers of simply walking near a road. Just last week in Las Vegas, an intoxicated driver deliberately drove on the sidewalk near the Hard Rock hotel-casino killing a woman and injuring another person.  
It is not unusual, though, to hear such sad stories of individuals killed while simply out for a stroll. Across the United States, pedestrian fatality numbers are growing faster than all other traffic deaths. The Governors Highway Safety Association reported nearly 6,000 pedestrians died after being hit by an automobile in 2017–a 25-year high. Pedestrian deaths now account for 16 percent of total motor vehicle deaths.
In Nevada alone, 80 pedestrians died in 2016—the most number of people killed the last 10 years, according to the National Highway Traffic Safety Administration.
As a result of these startling numbers, state and national pedestrian awareness campaigns are educating both walkers and drivers on the right, and wrong, way to share the road.
Just last year, I wrote a blog on the creative attempts by the Nevada Department of Transportation (NDOT) to curb distracted walking. The marketing campaign uses colorfully illustrated decals pasted on the sidewalks near crosswalks to remind walkers of the dangers of not paying attention when walking onto a roadway.
This June, NDOT's "Zero Fatalities," public service campaign teamed up with law enforcement to alert both drivers and walkers to traffic safety laws. For 15 days, law enforcement officers issued citations to both motorists and pedestrians who did not obey Nevada state law when crossing roadways or driving near pedestrians.
It's important for everyone to understand that Nevada state law requires pedestrians to use sidewalks, crosswalks, and pedestrian bridges as well as obey all traffic control signs and signals. If there is no sidewalk, pedestrians must walk on the left side of the street, facing traffic. Motorists must yield to pedestrians and not pass vehicles stopped for pedestrians.
Hopefully, as these campaigns and others intensify public awareness of the need to pay attention while driving and walking, automobile features such as forward collision warning (FCW) technology will continue to evolve making it safer for cars and people to share roadways.
In the meantime, pedestrians need to stay aware and stay informed of the hazards roads can carry.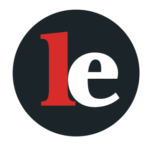 The Legal Examiner and our Affiliate Network strive to be the place you look to for news, context, and more, wherever your life intersects with the law.