GEICO Insurance delivered what Warren Buffett described as $73 billion of free money to invest while delivering a $1.6 billion profit – meaning the insurance company paid out $1.6 billion less in claims than it took in from premiums. Said Buffett: "This is truly having your cake and eating it too."
Our insurance operations shot the lights out last year. While giving Berkshire $73 billion of free money to invest, they also delivered a $1.6 billion underwriting gain, the tenth consecutive year of profitable underwriting. This is truly having your cake and eating it too.

GEICO led the way, continuing to gobble up market share without sacrificing underwriting discipline. Since 1995, when we obtained control, GEICO's share of the personal-auto market has grown from 2.5% to 9.7%. Premium volume meanwhile increased from $2.8 billion to $16.7 billion. Much more growth lies ahead.

The credit for GEICO's extraordinary performance goes to Tony Nicely and his 27,000 associates. And to that case, we should add our Gecko. Neither rain nor storm nor gloom of night can stop him; the little lizard just soldiers on, telling Americans how they can save big money by going to GEICO.com.

When I count my blessings, I count GEICO twice.

– Warren Buffet, Letter to Berkshire Hathaway Shareholders
GEICO's performance ("having your cake and eating it to") may be based in large part on what the broader insurance industry refers to as "Deny, Delay, Defend". How does GEICO do this? By incentivizing employees to deny claims.
GEICO says so right on its own web site (as of 3/3/2013):
GEICO rewards employees based on two factors: (1) selling more policies; and (2) on the spread between the amount it takes in as premiums and the amount it pays out as claims. If GEICO claims adjusters deny more claims, they make more money.
And GEICO employees have made a lot of money at the expense of its policyholders, averaging 21.5% of GEICO employee salary over the last 10 years. That means that GEICO employees have earned an additional two-and-a-half months of salary every year for the last 10 years based on this bonus. Over that 10 years, GEICO employees have been given more than 2 additional years of salary under this plan – that's quite the incentive for denying claims!
Anderson Cooper at CNN has investigated these "deny, delay, defend" tactics by insurance companies:
Drew Griffin at the Anderson Cooper 360 Blog described the problem well:
[W]hen you send the $25,000 bill to the insurance company of the person who hit you, the insurance company says it's only going to pay you $15,000. You can take it or leave it.

What do you do?

***

Sure, [you] could try to find a lawyer. But if you were in [these] shoes, would you? After all, you are fighting insurance giants over a $10,000 difference. What attorney is going to take on that case?

***

That, in a nutshell, is the strategy adopted by several major auto insurance companies over the past ten years.
Warren Buffett has many fine qualities and, as the Oracle of Omaha, he has certainly been successful in making money. And money is the benchmark by which he measures success of his GEICO business. Through employee incentives to maximize underwriting gains – taking in more in premiums that it pays out in claims – GEICO is putting its own financial interests ahead of that of its customers. Claims adjusters should never be paid bonuses based on underwriting gains or losses. It creates a substantial conflict of interest between the claims adjuster and the customer the company has a fiduciary duty to represent.
[More on Insurance]
Read More:
© Copyright 2013 Brett A. Emison
Follow @BrettEmison on Twitter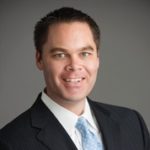 Brett Emison is currently a partner at Langdon & Emison, a firm dedicated to helping injured victims across the country from their primary office near Kansas City. Mainly focusing on catastrophic injury and death cases as well as complex mass tort and dangerous drug cases, Mr. Emison often deals with automotive defects, automobile crashes, railroad crossing accidents (train accidents), trucking accidents, dangerous and defective drugs, defective medical devices.