Between school being out, vacation time being used, warm weather drawing crowds to the beach, and the celebration of holidays like Independence Day, summer is undoubtedly a time when leisure is at its max. Unfortunately, federal statistics show that it is also one of the most dangerous times to be on the road: July consistently ranks as the deadliest month for drunken driving accidents across the nation. The months surrounding July are also notoriously dangerous, with late May through early September being known as the "100 Deadliest Days" due to the disproportionate amount of fatal traffic accidents that occur.
Massachusetts drivers have already ranked poorly for driver safety. In March, QuoteWizard released a report ranking Boston second on its list of U.S. cities with the highest rate of drunken driving convictions. More recently, the Boston, Worcester, and Springfield metropolitan areas all ranked in the top 10 for worst drivers in the nation in Allstate's annual America's Best Driver's Report.
Some have blamed Massachusetts' lax drunk driving laws for its poor safety rankings. For example, a law passed in 2005 established the use of interlock devices, or in-car breathalyzer tests, for multiple-DUI offenders in the state. A majority of the other states, however, require the devices be installed after a single offense. Mary Maguire, AAA spokeswoman, explains why waiting for a second offense is so problematic: "the problem, again, is those drunk drivers who are picked up for the very first time, research tells us they have already been driving drunk an average of more than 80 times before being arrested the first time." By the time a second arrest occurs, there may have been fatal consequences.
The recent increased attention to drunken driving safety was largely triggered by a high-profile accident that occurred when a West Springfield, MA resident drove his pickup truck and trailer into a group of motorcyclists on June 21, killing seven. Within days, it was discovered that the Massachusetts Registry of Motor Vehicles had failed to revoke the driver's license, despite a dangerous driving record that included multiple DUI arrests.
Since the accident, the RMV has issued more than 1,100 license suspensions in Massachusetts to drivers with serious infractions such as DUI, vehicular manslaughter, and chemical test refusals. Additionally, Mothers Against Drunk Driving (MADD) has publicly urged Massachusetts to tighten its drunken driving laws by passing an amendment requiring interlock device use for first-time offenders. Bills already introduced in the Massachusetts House and Senate would update the law accordingly, but have yet to be passed.
If you or a loved one has been involved in a traffic accident due to a negligent driver, call the experienced attorneys at Sweeney Merrigan Law today at (619) 391-6001 to discuss your legal options.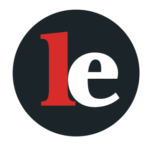 The Legal Examiner and our Affiliate Network strive to be the place you look to for news, context, and more, wherever your life intersects with the law.