There are reports that Toyota may issue a massive recall to fix the sudden acceleration problem that has been plaguing its vehicles for more than five years.
Toyota Motor Corp (7203.T) will soon offer to fix the accelerator pedals of up to 4 million vehicles in the United States that are subject to the company's largest ever safety recall, Kyodo News reported on Saturday.

Toyota is believed to have agreed with U.S. authorities to voluntarily repair the accelerator pedals, Kyodo said, citing sources familiar with the matter. It was unclear what the fix would involve.

***

NHTSA in Washington said on Saturday that discussions with Toyota continue "as to what the remedy will entail" and that the accelerator pedal is "among the subjects under consideration."

***

NHTSA has said it discussed "several vehicle-based" factors that may contribute to pedal interference and a driver's ability to control and stop the car when the accelerator gets stuck.

Kyodo said the company had opted to offer to fix the accelerator pedal, but has no plans for a recall beyond floormats.
So, according to many published reports, Toyota (1) continues to deny that Toyota vehicles have a sudden acceleration defect; and (2) will not actually issue a recall concerning the sudden acceleration problem… but Toyota will repair the inherent vehicle defect that causes the stuck accelerator once it has finished discussions with NHTSA "as to what the remedy will entail". Am I the only one having trouble following this logic?
To sum up the events:

Customers: My Toyota vehicle's accelerator stuck, something's wrong.

Toyota: You're accelerator didn't stick. There is no problem.

Customers: No, really, my accelerator stuck and it caused an accident.

Toyota: You must be old or hit the gas by mistake… it happens. Not our fault. There is no problem.

Customers: No, really, my accelerator stuck.

Toyota: OK, it might have happened. There might be a problem, but it if there is a problem, it's just the floor mats.

Customers: But I didn't have floor mats and my Toyota still unexpectedly accelerated.

Toyota: Aha! NHTSA says there no defect! Told 'ya so!

NHTSA: Oh no we didn't.

Toyota: Oops… we're sorry about that, NHTSA didn't really say there was no defect.

NHTSA: You better finally do something about this.

Toyota: OK, we'll do what you tell us we have to do, but there's still no defect.
Toyota is still refusing to accept responsibility for its defective vehicles that are injuring and killing people because of the accelerators sticking and the sudden acceleration problem? Why can't Toyota simply own up to the problem and fix it?? Toyota says it has more then $500 billion Yen in reserves for recalls and safety problems. I'd say it's time to use it… especially after Toyota reported nearly $250 million in profit during just the last three months!
It's time to take some of that money from rich corporate executives and make sure that no more innocent people get hurt or killed. Toyota has ignored this problem long enough. The government has ignored this problem long enough. It's time to fix these dangerous vehicles.
Until Toyota owns up and finally fixes the problem, all Toyota drivers must be prepared.
You can learn more about the Toyota sudden acceleration defect by reading these previous reports of Toyota's sudden acceleration problem:
Toyota Denied Sudden Acceleration Problem For More Than 5 Years
"Inaccurate and Misleading" Statements On Toyota Sudden Acceleration Problem
Toyota Sudden Acceleration: Case Is Not Closed
Safety Group Responds To Toyota On Sudden Acceleration Defect
Toyota Has More Troubles Than Just Sudden Acceleration
You can learn more about Toyota's dangerous sudden acceleration defect at our auto safety blog or by visiting our web site.
Learn more and become a fan of Langdon & Emison on Facebook.
Update: Toyota's Record Accelerator Recall Surprises Unprepared Dealers
____________________________________________________________
Update: Toyota Recall: Experts Point To Electronic Throttles; Not Floor Mats In Sudden Acceleration Problem
____________________________________________________________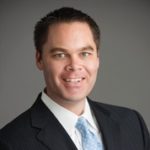 Brett Emison is currently a partner at Langdon & Emison, a firm dedicated to helping injured victims across the country from their primary office near Kansas City. Mainly focusing on catastrophic injury and death cases as well as complex mass tort and dangerous drug cases, Mr. Emison often deals with automotive defects, automobile crashes, railroad crossing accidents (train accidents), trucking accidents, dangerous and defective drugs, defective medical devices.