In the wake of the Asiana Airlines crash in San Francisco on July 6, NBC News is reporting on the U.S. Federal Aviation Adminstration's (FAA) new rule regarding experience requirements for co-pilots in passenger service in the U.S.
This new rule, which raises the minimum flight time requirement for co-pilots from the current 250 hours of flight time to 1,500 hours, is in response to a Congressional mandate in the aftermath of another aviation disaster – the Colgan Airlines Flight 3407 crash in Buffalo, NY in 2009.  In each of these crashes, the pilots' experience has been brought into question due to their (evidently) allowing their airplanes to stall due to a loss of sufficient airspeed – with deadly consequences.
It stands to reason that more experience is better than less experience when it comes to flying an airplane, but there is a conundrum facing aspiring pilots – how does one get the required experience if they don't have the required experience?
One way pilots have historically gained experience is through military service.  U.S. military aviators – all branches – are among the best trained pilots in the world and the experience they gain flying high-performance jet fighters, bombers and large cargo planes is second to none.  However, the Air Force is in the process of shifting to more Unmanned Aerial Vehicles (UAVs) or Remotely Piloted Aircraft (RPAs), and fewer piloted planes.  The other branches of the armed forces are doing the same thing; in fact, the Navy recently demonstrated the first aircraft carrier "trap" of a UAV.  The military route will continue to supply a smaller and smaller percentage of pilots in the future.
The "other way" to gain experience has historically been through the civilian pipeline where a pilot progressively earns pilot certificates and ratings – Private Pilot certificate, Instrument Rating, Commercial Pilot certificate, Multi-engine Rating, Certified Flight Instructor certificate, etc. – which can cost up to $100,000 or more before they are allowed by the FAA to earn any money flying a plane.  The high cost of training, coupled with a decline in pilot pay and a difficult economy has led to fewer pilots entering the civilian pipeline which has caused airlines to fear an acute shortage of pilots in the coming years.
While the Commercial Pilot certificate sounds like the rating one must have to fly for a "Commercial" Airline – and it currently is to be Second-in-Command (SIC), the Airline Transport Pilot (ATP) certificate is what allows one to be a captain or Pilot-in-Command (PIC).  One of the main differences between a Commercial and ATP certificate is the experience required to qualify for each.  The Commercial certificate requires 250 hours, while the ATP requires 1,500.  Sound familiar?
Will these additional hours add any margin of safety?
The typical civilian route to an airline cockpit has involved acquiring a Certified Flight Instructor (CFI) certificate and teaching other aspiring pilots for a few hundred hours of flight time until the Instructor is employable at a regional airline.  With this new rule, however, pilots will spend an extra 1,000 (or more) additional hours instructing in light, slow and small single-engine training aircraft – experience that doesn't necessarily directly translate to the skills required to pilot todays large and advanced 70-90+ seat regional jets.
My question is "How relevant will these additional 1,250 hours be to the pilot's eventual job at an airline?"
The pilots I know have said that their time flight instructing was a tremendously valuable experience.  One must have a firm grasp on a subject in order to teach it – and that is especially true in a dynamic environment like flight training.  It is not just the academic aspect of knowing and teaching the rules contained in the Federal Aviation Regulations (FARs), although my pilot friends say that is important.  What they also say is that despite the obvious difference in aircraft types, the flying part is also beneficial.
They point out that in all airplanes, regardless of size, shape or type, when you pull back on the controls you go up and when you push forward you go down.  They also say you must learn to control your airspeed, power settings, aircraft configuration (landing gear and flap positions), how much flight control input is necessary to maintain control of the plane, and many other concepts that also carryover to other aircraft.
There is little doubt this will cause a certain amount of hardship for airlines in the short-term as they try to recruit from a smaller and smaller pool of qualified candidates, especially in light of the massive number of retirements forecast in the coming years.  However, I believe that even at 1,500 hours, these pilots will be more seasoned and will improve aviation safety.  Hopefully, for aspiring pilots out there, this predicted shortage will improve the pay and benefits that have been slashed over the past couple decades and will elevate the pilot profession to where it once was – sky high!
© Copyright 2013 Brett A. Emison
Follow @BrettEmison on Twitter.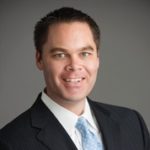 Brett Emison is currently a partner at Langdon & Emison, a firm dedicated to helping injured victims across the country from their primary office near Kansas City. Mainly focusing on catastrophic injury and death cases as well as complex mass tort and dangerous drug cases, Mr. Emison often deals with automotive defects, automobile crashes, railroad crossing accidents (train accidents), trucking accidents, dangerous and defective drugs, defective medical devices.