Many critics of our civil justice system have complained about "lawsuit abuse" or "jackpot justice". I wonder how many of them would trade places with Meikiu Lo, a 34 year old woman who had the extreme misfortune of being in the wrong place at the wrong time and suffered life changing injuries as a result.
A civil jury in Richmond, VA awarded Ms. Lo, a research librarian, $8 million in damages yesterday. The award was exactly what her attorneys had demanded. Approximately two years ago, Ms. Lo was waiting on the sidewalk for a traffic light to change; she began to cross at the crosswalk, was two-thirds of the way across, and was struck by a GRTC Transit System bus that was making a right turn at the intersection. The 34 year old woman severe injuries, spinal and shoulder damage and multiple hip and pelvis fractures that have resulted in chronic pain. Medical testimony during the trial showed that Ms. Lo also suffered from post-traumatic stress disorder and will likely need multiple hip replacement surgeries over the next several years. Would you trade your quality of life, your good health for this verdict? Would you trade places with Meikiu Lo?
Recently, almost two years to the day that Meikiu Lo was struck in that Richmond, VA intersection, another GRTC bus struck and killed 55 year old Loucendia Reed Lambert as she crossed an intersection. The bus driver faces reckless driving charges in that case.
While the Lo verdict will be paid by an insurance company, it is clear that GRTC has some safety issues to deal with. Hopefully, these two high-profile incidents will provide incentive for them to re-evaluate their safety practices and procedures.
Contrary to those who scream "jackpot" or "abuse", most serious dollar verdicts result from serious or fatal injuries. Most of these injuries are injuries that we would not choose to endure for money, no matter how much is involved. If you ask Meikiu Lo whether she would prefer her verdict to a return to her former state of health, I am certain she would choose a return to good health. I am certain that she and thousands of other serious accident victims would choose to have never been involved in an accident at all.
Verdicts do not replace good health; in fact, they do not adequately compensate victims. This verdict sends a valuable, powerful and expensive message to GRTC, the bus company that caused these serious accidents: There are serious, financial consequences to your actions; clean up your act. Train your drivers better; put them through rigorous and repeated training sessions. Terminate those who can't or won't comply with safety requirements. Accidents like these are preventable. Without the threat of a lawsuit or serious jury verdict, what are the chances that GRTC or any similarly situated company will learn these valuable safety lessons?
Lawsuit Financial congratulates Ms. Lo and her attorney, Jason W. Konvicka of the Allen, Allen, Allen & Allen law firm in Richmond, VA, on their hard-fought victory. Our pro-justice lawsuit funidng company provides financial services to automobile accident victims as well as others who have been seriously injured in any type of accident and cannot meet their regular financial obligations due to disability caused by their injuries or by the death of a providing family member. We extend our sysmpathies to Ms. Lo for her ordeal, and to the Lambert family for the death of their loved one.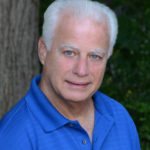 Experienced attorney, lawsuit funding expert, certified civil mediator, and award-winning author of the Zachary Blake Legal Thriller Series. The series features super-trial lawyer Zachary Blake handling "ripped from the headlines" legal and political issues of the day. The series currently consists of Betrayal of Faith, Betrayal of Justice, Betrayal in Blue, Betrayal in Black, and Betrayal High, with a sixth Zachary Blake novel due out later this year. To learn more about these topical social justice legal thrillers. please visit markmbello.com. Mark is a member of the State Bar of Michigan, a sustaining member of the Michigan Association for Justice, and a member of the American Association for Justice.