Every year, there are at least 8.8 billion school bus trips taking students on a trip. There are more than 440,000 school buses on the road, transporting over 24 million kids to school and home and other related activities. In the course of any given day, there are bound to be accidents involving school buses. In fact, the accident statistics show that roughly 26 kids die every year in school bus accidents, are hurt while getting off the bus or hurt as passengers.
Even though school bus accident rates are not that high, crashes like this are extremely upsetting for everyone. The latest news in the industry is the possible advent of seat belts. School buses have been in operation for ages without seat belts, and in addition, the design of buses has not changed since 1977.
The National Transportation Safety Board once did extensive analysis of 43 serious accidents involving large school buses. Accidents included frontal and side impacts, as well as a large number of rollover crashes. A team of accident investigators reconstructed each crash, evaluated occupant motion, and identified causes of the injuries/fatalities. For each crash, an evaluation was made of whether the use of lap belts would have made a difference in the injury levels of the school bus occupants. Here are their findings:
School bus occupant deaths and the serious or worse injuries sustained by survivors were, for the most part, attributable to the occupants' seating position being in direct line with the crash forces. It is unlikely that the availability of any type of restraint would have improved their injury outcome.

Lap belt use probably would have made no change in the total number of school bus passengers who died in the crashes investigated … possibly one more death would have resulted.
At best, lap belt use probably would have reduced somewhat the injuries of less than 8 of the 24 surviving school bus passengers with serious injuries. At worst, seat belts might have increased the injury to almost as many passengers with serious injuries as it improved.
The design and construction of today's school buses, at the federal level, are a direct result of both the Federal Motor Vehicle Safety Standards which apply to school buses and the guidelines adopted by the National Conferences on School Transportation. There are also many different, unique standards at the state and local levels. There have been many improvements made to school buses in the past 25 years or so, and driver training, school bus maintenance, and school bus operating procedure imporvement. Overall, statistics show that your child is safer on a school bus, with or without safety belts, than in a car.
School buses carry approximately 24 million students each year, over 4 billion miles per year.
Considering the number of children transported by school bus, and the distance travelled, school bus deaths are quite rare. Webmd reports that school buses have a death rate of .2 deaths per 100 million miles traveled. Automobile accident deaths is eight times higher.
While fatality rates are higher in automobiles, there are still ways to make school buses safer. Many communities think that seat belts are one way of doing so. district in Wisconsin recently purchased five new school buses with seat belts. Currently, only five states, California, Louisiana, New Jersey and New York require seat belts on school buses, Texas will require them on all buses purchased after September 2010. If your child's bus has a seat belt, the safer course is to have him/her use it. If the bus does not have a seat belt, there are steps that a student can take to assure a safer ride. The student should stay seated, no jumping around, running up and down the aisle, throwing things (especially at the driver), or turning around and leaning over the seat behind him/her. Any behavior that causes driver distraction is dangerous. Here are some other tips for school bus passenger safety:
1. When you see the bus coming, line up about ten feet from the curb. Wait until the bus comes to a complete stop and the driver advises it is safe to board. The driver is the only one who can view all traffic on the road.
2. If you must cross the stree to board the bus, wait for the bus to come to a complete stop and for the friver to flash the red lights; look both ways before you cross.
3. Once aboard, listen to the driver; don't rush or push others out of the way.,
4. Behave on the bus; do not do things that will distract the driver. Some examples:
Stay in your seat
Keep the noise level down
Keep head, hands, and feet inside the bus
Don't throw things inside the bus or out the windows
Keep the bus clean
Cooperate with the driver; always follow his or her instructions
Stay out of the 'Danger Zone'–anywhere within 10 feet of the bus
Don't try to stop a moving bus to retrieve something you forgot.
Don't try to pick up something that you dropped underneath the bus.
When there is an accident involving a school bus and another vehicle, one of the most important things to do is to determine fault. In many instances, fault will lie with the "other" driver; some will be caused by the bus driver in some the school bus driver, and some will result from the negligence of both bus driver and opposite vehicle. The student, if he behaves him/herself, is rarely the cause of a bus accident. Determination of fault in an injury accident involving a school bus is a job for law enforcement officials and your experienced personal injury attorney. If a child is seriously injured in a school bus accident, his/her family may decide to file a personal injury lawsuit against the at fault party.
These families may also want to do some research into something referred to as litigation funding. They may be eligible to apply for lawsuit funding to take care of the child's medical bills, drugs, therapy, and in-home nursing service or attendant care their child may need as a result of the accident.
Cases like this tend to take a long time to settle or otherwise resolve; in the meantime the family may be struggling to pay these additional medical, therapy, and attendant care or nursing service bills associated with their child's injures. If they knew they could access a lawsuit cash advance, they would have the luxury of obtaining and paying for needed treatment and waiting for a just and appropriate settlement, without allowing their serious financial issues to prompt them into accepting the first low offer that comes along. Legal finance services are contingent upon case recovery. If the litigant loses his/her case, the obligation is excused; the money does not have to be repayed.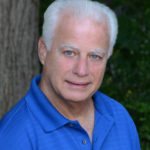 Experienced attorney, lawsuit funding expert, certified civil mediator, and award-winning author of the Zachary Blake Legal Thriller Series. The series features super-trial lawyer Zachary Blake handling "ripped from the headlines" legal and political issues of the day. The series currently consists of Betrayal of Faith, Betrayal of Justice, Betrayal in Blue, Betrayal in Black, and Betrayal High, with a sixth Zachary Blake novel due out later this year. To learn more about these topical social justice legal thrillers. please visit markmbello.com. Mark is a member of the State Bar of Michigan, a sustaining member of the Michigan Association for Justice, and a member of the American Association for Justice.