This year, Memphis maintenance workers have had their hands full patching thousands of hazardous potholes: by just March 11, over 26,000 potholes had already been repaired in the city since the beginning of the year.
One Memphis business owner, James Eatmon, recently experienced firsthand the damage that unfilled potholes can cause. Eatmon decided to fulfill his childhood dream five years ago by opening his own mobile barbecue stand. But on March 29, he hit a series of large potholes and the barbecue trailer, which was attached to his car, began fishtailing. When he tried to correct the situation, he hit another pothole and the trailer fishtailed again, causing it to fall on its side. The roof buckled and a hole was ripped into the trailer's aluminum siding. Now, Eatmon says that his life's work has been wiped out and estimates that the damage caused by the unfilled potholes will cost him upwards of $100,000 to repair.
The thousands of gaping potholes in the city have damaged several other vehicles as well. While it is possible for individuals to file a claim with Tennessee's Division of Claims to be reimbursed for the damages, these claims are approved less than two percent of the time. In fact, out of a total of 104 claims filed from 2016-2018, only one driver received 379  dollars in compensation.
Nashville's roads are not faring off much better, with about 45 to 65 potholes being filled each day. In 2018, over half of maintenance calls submitted to the Tennessee Department of Transportation's Nashville office were related to potholes.
If you or a loved one has suffered from an injury or damages caused by a poorly maintained road, consider speaking with a knowledgeable lawyer at the law firm of Bailey and Greer – we are always available to help with more information or a free evaluation of your case. You can contact us via our website or call (901) 45-7434.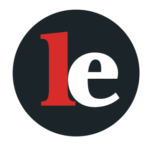 The Legal Examiner and our Affiliate Network strive to be the place you look to for news, context, and more, wherever your life intersects with the law.