Shoulder belts have been required in passenger cars for years.  Shouldn't they be used on aircraft as well?  Shoulder belts are available on some flights – but only to passengers in first- and business-class (like the seat shown in the image above).  In light of the Asiana crash over the weekend, why aren't airlines providing shoulder harnesses to all passengers?
Among the list of injuries suffered by passengers of Asiana Flight 214 were head trauma, spinal fractures and "road rash," a tally that reflects the tremendous battering that the 291 passengers and 16 crew members endured as the Boeing 777 clipped a seawall, lost its landing gear and skidded, nearly flipping over, into San Francisco International Airport.

Remarkably, more than 120 were able to walk away, and did not require medical care.  And for that, they may have had their seats, and their seat belts to thank.

***

But would a chest strap, like the ones now required in cars, have further reduced injury?

– Alice Park at Time Magazine
Park's article in Time suggests that the data may be inconclusive.  Park quoted Dr. David King, a trauma surgeon, who said, "Clearly for the vertical deceleration [typical] of an airplane crash, the lap belt seems to be the most important restraint.  We don't know the absolute benefit of adding a shoulder restraint to that kind of crash dynamic."
The confusion over a shoulder belt's efficacy stems from a dearth of reliable data.  Fortunately, there just aren't that many airline crashes to study.
Among potential issues to consider, Park lists:
Forces in a plane crash may be different than in a vehicle crash

Are additional shoulder belts a justifiable expense?
Where would the shoulder belts be connected?
Will the belts lead to other kinds of injury?
Will the belts increase the time it takes to escape the aircraft?
It seems that each of these concerns could be overcome relatively easily and, as Dr. King said, "I find it difficult to imagine that having additional restraint offers no benefit."
For example, the belt anchoring issue is easily solved by providing an "all-belts-to-seat" (ABTS) design in which the seat belt is integrated into the seat itself.  These designs are readily found in passenger cars and is shown in the first-class seat in the image at the top of this post.  These designs have particular benefits for passengers: First, the ABTS design provides proper belt geometry for a wide ranger of passenger body times (proper seat belt geometry / fit is essential for adequate protection) Second, the ABTS design requires a reinforced seat, which increases protection.  As Park noted in her Time article, some airlines have already begun reinforcing the track to which the seats are bolted in order to prevent them from pulling away or collapsing during rough landings or crash situations.
It is doubtful the addition of shoulder belts would lead to other significant injury.  In fact, it has long been known that a lap belt alone can cause substantial, even life-threatening, injuries.  These potentially fatal injuries occur when the rapid deceleration cause the head and torso to jack-knife forward at the waist.  The body wraps around the lap belt only (because there is no shoulder harness to hold the body upright).  In these situations, the seat belt can cause severe and potentially deadly injuries that include lacerations of the liver, heart, and/or aorta and can even severe the spinal cord resulting in paralysis.  Park even noted that "[t]hese injuries are becoming familiar enough to trauma doctors that they have a name – the 'seat-belt sign' – which refers to the abrasion and contusion caused by the belt on the belly."
The seat-belt sign is a red flag for potentially dangerous internal damage, says [Dr. Carl] Schulman [director of the William Lehman Injury Research Center at the University of Miami Miller School of Medicine].  "It's about physics.  When you have rapid compression of the seat belt pushing against hollow organs such as the stomach, colon and intestines, it can cause them to rupture, similar to a balloon."

– Park at Time Magazine
Another indication that shoulder harnesses would protect airline passengers: Pilots and crew members must wear shoulder harnesses.  In fact, the Federal Aviation Administration (FAA) writes that "A shoulder harness is your ticket to a long career in flying."
In addition, federal aviation regulation (FAR) 91.107(a) states that the pilot in command is responsible for ensuring "that each person on board the aircraft is briefed on how to fasten and unfasten that person's safety belt and, if installed, shoulder harness."
The National Transportation Safety Board (NTSB) has recommended lap/shoulder belts in passenger vehicles since 1986.  Then, the NTSB wrote:
The relative inadequacy of lap belts to provide crash protection, and their ability to induce serious injury, have been known for many years to researchers, some parts of the medical profession, and to others concerned with occupant crash protection.

***

Lap/shoulder belts provide superior crash protection to that of lap belts alone, and present a significantly lesser risk of induced injury; such systems appear to work effectively even for children, and they can be used with child safety seats and booster seats.

– NTSB Letter, August 8, 1986
If shoulder belts were effective in passenger cars back in 1986, shouldn't we have them on aircraft now nearly 30 years later?
Read More:
© Copyright 2013 Brett A. Emison
Follow @BrettEmison on Twitter.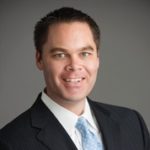 Brett Emison is currently a partner at Langdon & Emison, a firm dedicated to helping injured victims across the country from their primary office near Kansas City. Mainly focusing on catastrophic injury and death cases as well as complex mass tort and dangerous drug cases, Mr. Emison often deals with automotive defects, automobile crashes, railroad crossing accidents (train accidents), trucking accidents, dangerous and defective drugs, defective medical devices.