The Marshall Democrat-News has reported that two people were injured when their pickup truck was struck by a Union Pacific train.
Two people were injured when a train struck their pickup truck on 205th Road, formerly County Road 205, near state Highway WW just before 8:30 a.m. Tuesday, Nov. 24.

David O. Griffitt, 70, of Slater was driving a 2006 Dodge Ram pickup truck eastbound on 205th Road, formerly County Road 205, when he failed to observe an oncoming train and his vehicle struck the engine of a southbound C44AC Union Pacific train, driven by Robert E. Smith, 31, of Lee's Summit, according to the Missouri State Highway Patrol's crash report.

Griffett received serious injuries and was transported to Fitzgibbon Hospital.

An unnamed passenger received light injuries and was also transported to Fitzgibbon Hospital.
Missouri was one of the top 10 deadliest states for railroad crossing accidents in 2008. The comments accompanying the Marshall Democrat-News story are telling about the dangerousness of the railroad crossing where this accident occurred:
If it is not clear and visible to see an approaching train, maybe some signal arms should be installed like normal crossings that would drop down when a train is nearing the crossing.

Why don't they have them at this crossing?

— Posted by chatterbox6494 on Wed, Nov 25, 2009, at 12:12 AM

I have been in this area my whole life. Those tracks are dangerous. No signal and bushes and weeds make it hard to see untill it is to late.

This road is well traveled by many.I have witnessed several vehiles simply fly across those tracks.

I pray these gentlemen are OK and that some sort of solution to the lack of visibility.

— Posted by vlm2 on Tue, Nov 24, 2009, at 12:30 PM
Railroad crossing collisions can have any number of causes. Some of these causes include:
Failure to install proper warnings, such as lights, alarms (crossing bells) or a functioning crossing gate
Defective warnings — inoperable lights, bells or gates
Improper sight lines that prevent a vehicle's driver from seeing an oncoming train until it is too late
Failure to properly maintain the crossing — such as allowing overgrown trees, vegetation and other foliage to obstruct or hide an oncoming train
Improperly parking a train at or near a crossing — this not only hides an oncoming train from view, but gives motorists a false sense of safety in seeing a parked train at the crossing
Failure to sound the train's horn or whistle at or near the crossing
Other negligence that may appear on the train's data recorder or video recorder
It takes a skilled team of investigators, experts and railroad crossing attorneys to identify critical information.
A railroad company is responsible for assuring that train crossing warning systems are active and in working order. In one Langdon & Emison case, the flashing lights were working, but there was no train visible. As the vehicle attempted to cross the tracks, a train came around a curve, failed to use its horn and collided with the car. In another case, a train was obstructed by overgrown vegetation and the crossing lights did not activate. Too often, railroad companies allow weeds, grass, trees and other vegetation to overgrow near railroad crossings. This overgrown foliage prevents motorists from seeing an oncoming train.
Railroad companies should be held accountable for dangers railroad crossings that kill. Is there a different set of rules for railroad companies than for everyone else? If a railroad has a dangerous crossing where large trains speed through, shouldn't they warn approaching motorists? Why did the railroad never put up a proper warning device?
You can learn more about how to protect yourself at railroad crossings at by visiting our railroad safety blog or web site.
Learn more and become a fan of Langdon & Emison on Facebook.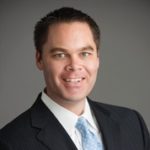 Brett Emison is currently a partner at Langdon & Emison, a firm dedicated to helping injured victims across the country from their primary office near Kansas City. Mainly focusing on catastrophic injury and death cases as well as complex mass tort and dangerous drug cases, Mr. Emison often deals with automotive defects, automobile crashes, railroad crossing accidents (train accidents), trucking accidents, dangerous and defective drugs, defective medical devices.