Newsobserver.com has reported that Norfolk Souther railroad company had received 11 calls reporting problems with the railroad crossing where a young mother and her 5-year-old son were killed by an Amtrak train on Tuesday.
EFLAND — In the past year, Norfolk Southern received 11 calls reporting problems with the railroad crossing where a young mother and her 5-year-old son were struck and killed by a train Tuesday.
The railroad company has attempted to blame the mother — 26-year-old Erin Lindsay-Calkins — claiming that she struck and broke a safety gate at the railroad crossing just before her Toyota Scion was hit by the Amtrak Carolinian train.
Family members and eye witnesses dispute the railroad's claim.
Alli Moore can't accept that her friend would try to sneak around the gate of a closed railroad crossing with her two young children in her car.

"She was such a safe driver, especially with kids in the car," said Moore, who lives next to the Lindsay-Calkins family in a rural Efland subdivision. "She would never be in a hurry. That wasn't her personality at all."
Witnesses to the train crash spoke about how often these railroad crossing signals malfunction.
"A lot of times they're down and people just go around them because they bounce up and down all the time," said Sherry Utsman of Efland, who was filling orders at Missy's Grill just down the street from the collision scene. "People pay attention to the cross arms, but they get comfortable to it being broke and they just go around it."

"I see people up there working on them, but I don't know if they can't fix them or what's going on with it because it happens often," Utsman said.

"I've been living here at least 11 years and they mess up all the time," said Christopher Thompson of Efland, who was also on duty at Missy's Grill. "The lights will blink sometimes, and sometimes the arms come down" even though there is no train coming.

"I've been there, too, when you just have to guess and go" whether a train is coming because the cross-arms are acting up, Thompson said.
According to newsobserver.com, several residents said the warning lights and caution bar at the Mount Willing Road railroad crossing malfunctioned routinely, to the point that one woman who works in a nearby office kept the railroad company's phone number and the railroad crossing's ID number on a sticky note at her desk.
Said one resident, "Everybody around here knows that is a horrible intersection."
Our thoughts and prayers continue to be with the Lindsay and Calkin families. I cannot image the heartache felt by those who knew and loved Erin and Nicholas.
The North Carolina Department of Transportation (NC DOT) — following this tragic train collision and the prior fatal train crash in Durham, NC — has announced that it will re-examine the safety of railroad crossings throughout the state.
My question is this: Why has Norfolk Southern railroad company not fixed this deadly crossing after more than 10 separate calls that it was malfunctioning? Why are local residents forced to monitor the crossing on their own (keeping railroad telephone numbers and crossing IDs on Post-It notes) rather than the railroad taking responsibility for its own property?
I applaud the State of North Carolina for stepping to re-examine the safety of railroad crossings across the state, but why did it take multiple fatal accidents to do so? Norfolk Southern makes millions from hauling freight across North Carolina — across roads, highways, near schools and through neighborhoods. Why hasn't the state made sure that Norfolk Southern railroad company puts at least some of those profits back into safety to make sure motorists are not injured or killed at its railroad crossings?
Does the railroad company get to play by a different set of rules than you or me? If we callously left a dangerous condition on our property, wouldn't we be held accountable when someone got hurt or killed? The public — individuals, families, neighbors and communities — should demand that railroad companies keep their crossings safe.
Railroad companies are responsible making sure their train crossings are safe. That means the crossings have proper sight lines and visibility that allow drivers to see approaching trains, that trees and vegetation are cut back, that railroads do not park trains near the crossing (that would confuse drivers), that signals and gates are working properly, and that train crews sound a warning with the train's horn or whistle as the train is approaching.
These train-vehicle collisions are a tragic reminder of how dangerous railroad crossings can be. In the last 10 years, there have been more than 30,000 railroad crossing accidents and more than 3,600 train accident deaths.
These train accidents can have many causes, including:

Failure of the railroad company to install proper warnings, such as lights, alarms (crossing bells) or a functioning crossing gate

Defective warnings — inoperable lights, bells or gates

Improper sight lines that prevent a vehicle's driver from seeing an oncoming train until it is too late

Failure to properly maintain the crossing — such as allowing overgrown trees, vegetation and other foliage to obstruct or hide an oncoming train

Improperly parking a train at or near a crossing — this not only hides an oncoming train from view, but gives motorists a false sense of safety in seeing a parked train at the crossing

Failure to sound the train's horn or whistle at or near the crossing

Other negligence that may appear on the train's data recorder or video recorder

It takes a skilled team of investigators and experts to identify critical information.
Railroad companies need to do more to prevent these tragic collisions that kill. Unfortunately, some railroad companies attempt to cover up their role in causing these tragedies rather than implement safety improvements to prevent them.
In October, Burlington Northern Santa Fe (BNSF) railroad was hit with a $4 million penalty — on top of a $21.6 million jury verdict — because of its "staggering" pattern of misconduct that included destroying evidence in an attempted cover-up of its role in the deaths of four young people who were killed at one of its railroad crossings.
The Court found that BNSF destroyed some evidence, fabricated other evidence, interfered with the investigation and purposefully lied and advanced misleading facts in order to conceal the truth.
Railroad companies should be held accountable for dangerous railroad crossings that injure and kill. Is there a different set of rules for railroad companies than for everyone else? Railroad companies need to stop putting profits in front safety.
You can learn more about how to protect yourself at railroad crossings by visiting our railroad safety blog or web site.
Learn more and become a fan of Langdon & Emison on Facebook.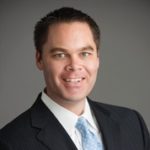 Brett Emison is currently a partner at Langdon & Emison, a firm dedicated to helping injured victims across the country from their primary office near Kansas City. Mainly focusing on catastrophic injury and death cases as well as complex mass tort and dangerous drug cases, Mr. Emison often deals with automotive defects, automobile crashes, railroad crossing accidents (train accidents), trucking accidents, dangerous and defective drugs, defective medical devices.