I have written frequently about railroad crossing accidents and dangers.
A fatal train crash in Missouri sheds additional light on these dangers. The Springfield News Leader reported on a railroad crossing crash involving a dump truck and a Burlington Northern Santa Fe Railroad freight train.
The railroad crossing was not protected by flashing lights, bells, or gates. Instead, like the vast majority of railroad crossings across the country, the crossing was "protected" by only small "crossbuck" signs — the "X" shaped "Railroad Crossing" signs familiar at many crossings.
Why aren't the crossings protected by proper lights, bells, and gates? Because the railroads refuse to pay for them and because local governments don't have enough money.
Eric Curtit, administrator of railroads with the Missouri Department of Transportation, said there is simply not enough money to upgrade all of the passive crossings across Missouri.

"We only have so many dollars," he said.

Instead, Curtit said MoDOT has assessed the roughly 3,800 public crossings throughout the state and rates them in what he called "a severity index."
Governments "only have so many dollars", railroad companies won't protect their own crossings, and so people die.
In Missouri, 13 people have died in railroad crossing collision just this year.
Perhaps even more dangerous than no lights and gates are malfunctioning lights and gates. On the same day as the fatal railroad crossing accident in Seymour, warning lights and gates malfunctioned in Aurora, Missouri. The lights and gates were active, but no train was near. Railroad officials later admitted the lights and gates were malfunctioning.
Such malfunctions can confuse drivers and give a false sense of security. In Aurora, a bus driver is now under investigation for driving through the malfunctioning lights and gates after several minutes of waiting.
Last year, Union Pacific Railroad increased its shareholder dividend by 22% and bought back stock from investors to increase its share price. UP had operating revenues of more than $14 billion in 2009 with a net profit of nearly $3.5 billion, resulting in a 24% profit. If Union Pacific had been content with a 20% profit margin (rather than 24%), it could have invested more than $500 million to improving railroad crossing safety. It didn't. It kept the money or distributed it to shareholders rather than ensuring its crossings were safe.
Missouri has been one of the top 10 deadliest states for railroad crossing crashes. But the problem is not limited to Missouri. Too many people are being killed by freight trains and passenger trains across the country because railroad companies, like Union Pacific and BNSF, refuse to take responsibility for protecting motorists from their massive trains.
Last year, the Federal Railroad Administration (FRA) ordered the 10 states with the most railroad crossing crashes to implement safety improvements or lose millions of dollars in federal grants. Those states had one year to make plans for the safety improvements and five years to implement them.
But why should taxpayers pay to safeguard railroad property? Would you expect the federal, local, or state governments to come in and pay for safety improvements for your home or business? Why should taxpayers be giving a safety bailout to corporations that made more than $3 billion, upped shareholder dividends and bought back stock to reward its shareholders?
For BNSF, not only does it expect the government (or you and I) to pay for its safety improvements, it goes the extra step of trying cover up its conduct by destroying evidence. In October 2009, BNSF was hit with a $4 million penalty — on top of a $21.6 million jury verdict — because of its "staggering" pattern of misconduct that included destroying evidence in an attempted cover-up of its role in the deaths of four young people who were killed at one of its railroad crossings. The court found BNSF destroyed evidence, fabricated other evidence, interfered with an investigation, and purposefully lied and advanced misleading facts in order to conceal the truth.
Every railroad crossing can prove dangerous. but, ultimately, it is the railroad company's responsibility for maintaining a safe crossing.
Railroad companies should be held accountable for dangerous railroad crossings. There shouldn't be a different set of rules for railroad companies than for everyone else. We're responsible for making sure our businesses are safe. So should railroad companies. Railroads need to stop putting profits ahead of safety. We don't need a railroad bailout when these companies have the resources to make their own tracks safe.
[More on Railroad Crossing Dangers]
Read More:
(c) Copyright 2011 Brett A. Emison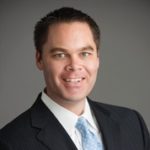 Brett Emison is currently a partner at Langdon & Emison, a firm dedicated to helping injured victims across the country from their primary office near Kansas City. Mainly focusing on catastrophic injury and death cases as well as complex mass tort and dangerous drug cases, Mr. Emison often deals with automotive defects, automobile crashes, railroad crossing accidents (train accidents), trucking accidents, dangerous and defective drugs, defective medical devices.