While I am the one making this post, I would be remiss without crediting my partner, Maureen May, who was equally, if not more, responsible for compiling this list. – Niel Fick
If you or a loved one has suffered from an accident or an injury that has lead to the diagnosis of traumatic brain injury (TBI), you or your loved one may feel lost, alone, and frustrated. Coping with the changes that a traumatic brain injury causes can be difficult and frustrating. It's hard to explain your needs and it's difficult for others who aren't coping with traumatic brain injury to understand your unique situation.
Don't feel alone and frustrated anymore. There is a way you can get the help, understanding and acceptance you need. How? – Through a traumatic brain injury support group and iPad relevant apps that allow for survivors of a TBI connect, help with memory issues, improve cognitive skills, and more.
What is a Traumatic Brain Injury Support Group?
An iPad TBI support group is just what it sounds like: A group of people diagnosed with TBI or who have loved ones who have been diagnosed with TBI to gather and share their experiences, their frustrations, their successes, their fears, and anything else related to dealing with TBI.
Thanks to technology, you can get together with other people affected by TBI in the next town, the next city, the next state,  or even across the country – or the globe! Social media, apps for iPads, and Skype are just some of the ways that technology has made it possible for people living with traumatic brain injury to get together and provide support for one another.
Besides connecting with other people affected by TBI, technology may aid in short term memory rehabilitation. A recent study indicated that tablets may be able to help those living with TBI to actually develop their short term memory.
Technology has had a huge impact on the lives of TBI patients and their loved ones, and this impact has definitely been for the better. Keep reading to learn about the type of iPad-related TBI support group opportunities there are as well as some helpful iPad apps.
 

Skype and iPad TBI Support Groups
Skype is an excellent way to turn your tablet into an iPad TBI support group. Simply download the Skype app to your iPad and you will be able to connect with others – patients and loved ones – who are living with TBI. With the Skype app, not only will you be able to speak with, but you can see the people who connect with.
  

Audiobooks from Audible
Another app for the tablet that has proven to be beneficial for TBI patients is the Audibooks from Audible app. With this app, TBI patients can download and listen to books, which is particularly helpful for those having greater success retaining information when they hear that information.
  

Answers: YesNo
Answers: YesNo is an app that is particularly beneficial for those who are nonverbal. The app showcases a green 'yes' button and a red 'no' button. When patients click on either button, a voice will verbalize 'yes' or 'no'.
 

Awesome Memory
The Awesome Memory app is a card game that helps to develop memory function. The game played on the app is similar to the traditional game 'concentration', where players are presented with a collection of cards and have to flip them over to reveal two matching cards.
 

Corkulous Pro
The Corkulous Pro app makes it possible to collect, organize and share ideas. The information is pinned on a virtual cork board, where it can be kept in a neat and organized manner that is easy for the user to access.
 

DialSafe Pro
With the DialSafe Pro app, users can relearn how to properly use a phone. It offers animated lessons and skill building games.
 

Cozi Family Organizer
This app allows the TBI patient and members of his or her family to create and share schedules. It makes it easier for everyone to keep track of events.
 

Dragon Dictation
This voice recognition app dictates the user's words, where they can easily seem them appear on the screen. The messages can be sent via text, emails or can be posted to social media. This is very helpful for TBI survivors who want to share information and communicate with others through traumatic brain injury support groups.
  

MakeChange
The MakeChange app allows TBI patients to relearn how to count change using the least amount of coins.
 

Naming TherAppy
This word-finding app allows users to add images and practice naming and description skills.
Support groups are important for TBI survivors, as they allow them to connect with others who share similar challenges and successes. These support groups can help to build self esteem and can aid survivors in regaining the skills they may have lost. These iPad apps are a great addition to the support groups too, as they help survivors regain a sense of normalcy, help with memory issues, and working on improving cognitive skills.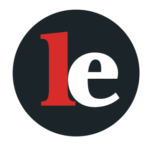 The Legal Examiner and our Affiliate Network strive to be the place you look to for news, context, and more, wherever your life intersects with the law.