July 31, 2010
A young mother has died after two fake doctors, who police believe are on the run, performed a butt enhancement where they injected silicone into the woman's buttocks.
According to an ABC7 News article, Mayra Lissette Contreras, 22, went to the Sylmar, CA home of sisters Guadalupe Viveros, 53, and Alejandra Viveros, 50, on the morning of July 23 for a cosmetic procedure. Guadalupe Viveros, who claimed to be a physician in Mexico, and her sister injected Contreras in the buttocks with a silicone, which police believe caused the young woman's death. The local hospital pronounced Contreras dead the next evening on July 24. An autopsy is underway, but initial reports indicate she died of respiratory distress.
"It's easy for an injector to hit a vein and the silicon goes to the bloodstream and ends up in the lungs," columnist for The Orange County Register, Colin Stewart, told CNN.
Silicone implants, such as breast implants, are a medical grade silicone-filled capsule, approved as a medical device by the U.S. Food and Drug Administration (FDA), implanted in the body. However, in this case the sisters injected the silicone substance. This can cause a variety of medical conditions ranging from heavy scarring to death, according to AOL News.
The death of Contreras comes three weeks after police arrested Guadalupe Viveros and Alejandra Viveros on June 21 for charges of practicing medicine without a license after other patients reported becoming ill from injections, which in some cases patients developed infections after the substance hardened into solid plastic.
"I'm here to ask the public to help me and my family to bring these people to justice," her husband Gerardo Olvera said at a press conference. "She was very young and my kids are only 2 and 3 years old and they really need her."
Alleged victims or anyone knowing the whereabouts of the Viveros sisters are urged to contact the Los Angeles Police Department detectives at (818) 834-3115.
Underground, unlicensed cosmetic surgeons performing medical procedures such as this on unsuspecting patients are a growing problem.
In March of this year, six women in New Jersey developed infections and other complications after receiving bogus cosmetic injections of hardware-grade caulk, the same used to caulk bathtubs, as butt enhancements.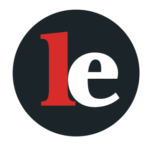 The Legal Examiner and our Affiliate Network strive to be the place you look to for news, context, and more, wherever your life intersects with the law.