All-terrain vehicles, commonly known as ATVs, are a popular way for many New Yorkers to have fun. But even when riding on private property, accidents happen in the blink of an eye, leaving behind a victim who has sustained serious injuries.
16-Year-Old Left In Critical Condition
In one case, a 16-year-old girl who was enjoying her evening by riding an ATV around her father's yard while family members were celebrating his birthday. She had decided to not put on a helmet because she intended to stay in the yard and only travel at low speeds. But no one anticipated that a total stranger would create an incredibly dangerous situation.
While in the middle of her ride, a 40-year-old man appeared out of nowhere on the private trail, riding a dirt bike. He was traveling at high speeds and was in the middle of performing a jump when he collided with the teenager. He hit her on the left side of her head.
She survived the accident and was rushed to Westchester Medical Center where she was found to have a fractured skull and bruising on her brain. Doctors had to put her in a medically induced coma. Thankfully, she survived, but the road to recovery has been a long one.
Facts About ATV Accidents
Hundreds of thousands of ATV accidents occur each year and it's extremely rare for the victims of these accidents to just walk away after the crash. In fact, 75% of all crashes involved a four-wheeler result in serious spinal or brain injuries, even if the victim is wearing a helmet.
Just like with car accidents, if another party's negligence resulted in the accident, the victims and their families may have the option to pursue legal action against them.
An ATV accident is a form of personal injury lawsuit that can give the plaintiff the financial support they need to pay for past and future medical care, lost wages, physical pain and suffering, and even emotional turmoil.
If the victim, like hundreds of others, passes away because of their injury, their family may be able to file a wrongful death lawsuit on their behalf.
Our firm has helped victims and their families recover after a devastating crash. Together, we investigate the accident,  interview witnesses, collect evidence, consult with professional experts, and fight for our client's rights.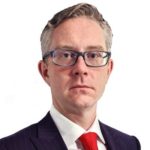 Mr. Banville is a personal injury attorney who has experience in handling auto accidents, work injuries, medical malpractice, dog bites, slip and falls, and representing survivors and victims of sexual abuse. Mr. Banville is affiliated with law firms in Pennsylvania, New York, New Jersey, Delaware, D.C., and Maryland. Justice Guardians