With nearly five million Volkswagen cars on the road today, many people are concerned about what the recent VW emissions data scandal means for them- and for the resale value of their car.
On September 18, 2015, an independent investigation found that the Volkswagen group falsified U.S. pollution tests on 500,000 diesel engine vehicles by installing "defeat devices." VW installed software in these diesel cars that detects when a vehicle is undergoing an emissions test.  When the software recognizes that an inspection is happening, it automatically reduces emissions below the legal limit. When the inspection is over, the emissions return to sub-standard levels. Once on the road, the cars would pump out as much as 40 times the allowed level of nitrogen oxides.
Vehicles with this defeat device include 2009-2015 diesel VW Beetles, Jetta's, Golf, Passat's and Audi A3 in addition to about 1.8 million VW light commercial vehicles. So, what does this mean for these auto owners?
Currently, there is no fix for the affected vehicles, although the company has been ordered to recall the 500,000 cars in the U.S., and it has suspended sales. However, even if new software is developed to replace the defeat device, the result may be a car that does not perform as well as it did previously. Many experts agree that performance and fuel economy will be degraded, with potential damages equating to about $7,000 per vehicle. Volkswagen is facing heavy fines in European countries and, in theory, U.S. authorities could impose up to $18 billion in additional penalties for breaching the emission limits.
While approximately one-third of the Company's market value has been wiped out since the scandal broke, individual owners are not the only people facing financial losses due to the scandal. VW dealers are neither employed by Volkswagen nor legally liable for the auto manufacturer's policies, but they stand to lose a great deal because of the illegal software.
Automotive dealers either pay cash or use debt to finance used vehicle inventory. Each day a car sits unsold on a dealer's lot, there is a daily cost associated with holding that car. Cars that cannot be sold in a certain time period or at a profit are sent to auction or sold to another dealer. Because of Volkswagen's Stop Sales Orders, used car dealers were forced to pull popular models from their lots. Currently, these vehicles cannot be sold to the public, other dealers or auto auction houses, leaving the dealer's money tied up in inventory with no chance of a foreseeable return.
To date, at least 34 federal suits have been filed against VW, and the number seems to be climbing. While class action lawsuits such as this can take years to conclude, some predict that the case against Volkswagen has the potential to become one of the most expensive automotive recalls ever. If you own one of the affected vehicles, or are a dealer who has been affected by the Stop Sales Order, it is important that you contact a qualified attorney right away in order to ensure that you recover the losses you have incurred due to the VW defeat devices. Call us at (855) 522-5291 or get help 24 hours a day on our website at www.tapellalaw.com.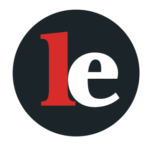 The Legal Examiner and our Affiliate Network strive to be the place you look to for news, context, and more, wherever your life intersects with the law.