I would just like to take a couple of seconds to congratulate Jeffrey A. Guzman, a member of our firm, for sucessfully trying a birth injury case involving Erb's Palsy. The jury decided unanimously that the defendant obstetrician did not adhere to the medical standard of care during the infant's delivery. I'm happy that our firm in general, and Jeffrey specifically, was able to help protect this infant's legal rights.
The plaintiff alleged that, after being confronted with this complication, the defendant obstetrician failed to utilize accepted obstetrical maneuvers in an effort to relieve the impaction before completing the delivery, and instead utilized excessive traction (or pulling) on the infant's head in an effort to extricate the infant from the mother's birth canal. Consequently, it was alleged that the C-5 and C-6 nerves controlling the infant's brachial plexus were torn, resulting in a permanent right arm palsy.

The defendant obstetrician denied that this was a complicated delivery, and denied the existence of a Shoulder Dystocia or that excessive traction was needed to effectuate this delivery. The obstetrician did not deny the existence of the brachial plexus palsy injury, but argued that the injury must have occurred in utero. The defendant's expert pediatric neurologist contended that the injury was a mild Erb's Palsy resulting in no appreciable limitation. Plaintiff's expert contended that the injury, which included a 1.5cm arm shortening, was a mild-to-moderate Erb's Palsy with consequent limitations in range of motion.
Read the full New York Medical Malpractice case press release.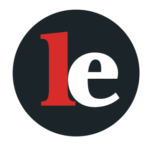 The Legal Examiner and our Affiliate Network strive to be the place you look to for news, context, and more, wherever your life intersects with the law.