Colorado health officials are warning dental patients to get tested for HIV and hepatitis after finding that a dentist commonly reused needles and syringes, a practice known to transmit infections, for twelve years.
The Colorado Department of Public Health and Environment issued a statement this week advising patients of Dr. Stephen Stein, a dentist that practiced oral surgery, that reuse of needles and syringes at his offices in Denver and Highland Ranch may have exposed them to HIV, hepatitis B and/or hepatitis C.
After receiving a report of unsafe injection practices at Stein's offices, the agency began an investigation and found that the offices saved syringes and needles used to inject medications into patients' intravenous (IV) lines during oral and facial surgery procedures and used them repeatedly, often for days, to inject medications into IV lines of other patients.
Because a small amount of blood may remain in syringes and needles after an injection through an IV line, there is a risk of spreading blood borne viruses such as HIV, hepatitis B and hepatitis C, between patients.
Those at risk include:
Patients treated at Stein Oral and Facial Surgery on Quebec St in Highlands Ranch, CO from September 1999 through June 2011.
Patients treated at Stein Oral and Facial Surgery or New Image Dental Implant Center on E 1st Ave in Denver, CO from August 2010 to June 2011.
The investigation is ongoing. State health officials are working with the county health agencies Tri-County Health Department and Denver Public Health.
"The department has been working to obtain patient records so patients can be notified directly," said Jan Stapleman, communications deputy director of the Colorado Department of Public Health and Environment. "In conjunction with this release, notifications are being sent to patients for whom the department believes it has correct contact information. Those patients should receive the letters within the next few days. However, records may be incomplete, so any patients who remember receiving IV medications, including sedation, at one of Stein's offices between the dates listed above should, as a precaution, contact their health care provider to be tested for HIV, hepatitis B and hepatitis C."
Reuters reports that the agency has sent letters to 8,000 of Stein's patients so far.
They should ask their health provider for the following tests:
HIV antibody. If positive, reflex confirmatory testing with Western blot or other approved confirmatory methods should be performed.
Hepatitis C antibody. If positive, hepatitis C RNA (quantitative or qualitative) should be performed. (Reflex testing often is available for hepatitis C RNA.)
Hepatitis B surface antigen and hepatitis B core antibody should be done. Hepatitis B surface antibody also should be considered and is useful to determine immunity to hepatitis B.
Patients who did not receive IV medications during a dental procedure are not at risk. If a patient of Stein's is unsure if they received IV medications, the safest option is to be tested.
It is possible for someone to have the HIV virus or hepatitis virus and not know it. Symptoms may not occur for years after initial infection. However, early detection of the infection is the key to early treatment.
In 2011, Stein entered into an agreement with the Colorado State Board of Dental Examiners and agreed to stop practicing. While the allegations are undisclosed, the agreement said the Board voted to suspend his license after finding, "reasonable grounds to believe that he deliberately and willfully violated the Colorado Dental Practice Law and that the public health, safety, or welfare imperatively requires emergency action."
Stein Oral and Facial Surgery has closed.
The Denver Post reports that Stein is also under investigation for prescription fraud.
Anyone with questions about unsafe injection practices at Stein's offices can read these Frequently Asked Questions or call 1-877-462-2911.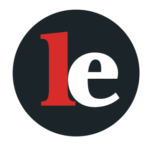 The Legal Examiner and our Affiliate Network strive to be the place you look to for news, context, and more, wherever your life intersects with the law.