The American Association for Justice is warning the public about the sweeping new Health Act intended to replace Obama's health care law. AAJ President C. Gibson Vance issued the following reaction to the proposed Health Act and its effects on plaintiffs' rights:
The 112th Congress has been in session for only a few short weeks, and we have already seen that elections indeed have consequences. Instead of focusing like a laser on jobs, the U.S. House of Representatives has gone back to the past.
The House Judiciary Committee's first hearing was entitled "Oversight Hearing on Medical Liability Reform—Cutting Costs, Spurring Investment, Creating Jobs." Yesterday, Rep. Phil Gingrey (R-GA) introduced H.R. 5, the Health Act. The bill is an exact copy (it even has the same bill number) of H.R. 5 from the 109th Congress. The only difference is now there is a new justification; pass this bill to replace the new health care law.
H.R. 5 is a very broad bill. It applies to all claims against health care providers, regardless of the theory of liability. It also applies to cases against the pharmaceutical, nursing home, and insurance industries. The bill preempts state law that is more favorable to patients while keeping in place state law that favors medical providers.
Here are some of the major problems with the bill:
Breathtaking scope. The bill applies to claims against health care providers, pharmaceutical and insurance giants, and the nursing home industry.

Reduced statute of limitations. The legislation reduces the amount of time an injured patient has to file a lawsuit to one year from the date the injury was discovered or should have been discovered, but not later than three years after the "manifestation" of injury.

Arbitrary and discriminatory $250,000 cap on non-economic damages. The bill limits non-economic damages to $250,000 in the aggregate, regardless of the number of parties against whom the action is brought.

Elimination of joint liability for economic and non-economic damages. The bill completely eliminates joint liability, preempting the law in many states.

Severe restrictions on contingent fees. The bill gives the court power to restrict plaintiff's attorney fees regardless of whether recovery is by judgment, settlement, or any form of alternative dispute resolution.

Severe restrictions on punitive damages. The bill limits punitive damages to $250,000 or two times the amount of economic damages, whichever is greater. It further provides that punitive damages may only be awarded if the plaintiff proves by an impossibly heightened evidentiary and pleading standard.

Immunity from punitive damages in product liability cases. The bill completely immunizes manufacturers of drugs and devices that are approved by the FDA from punitive damages.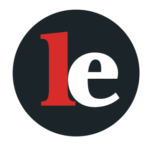 The Legal Examiner and our Affiliate Network strive to be the place you look to for news, context, and more, wherever your life intersects with the law.