In June, the FDA alerted the public that the diabetes drug Actos (pioglitazone) may be associated with an increased risk of bladder cancer. This alert is based on the FDA's review of data from an on-going ten-year study concerning Actos. The warning is specifically targeted at patients who have been exposed to Actos for more than one year and who have been exposed to the highest cumulative dose of the drug.
Actos is a drug that is used, in conjunction with diet and exercise, to treat Type II Diabetes, or non-insulin dependent diabetes. It is also sold in combination with Actoplus Met, Actoplus Met XR and Duetact. Actos was first approved for sale in 1999 and is manufactured and sold by the pharmaceutical company Takeda. Actos is a widely used diabetes treatment drug—in just nine months between January and October of 2010, approximately 2.3 million prescriptions were written for patients.
Given its popularity and use in treating a life-long disease, safe use of Actos is an important issue. So what, exactly, are the studies revealing about the use of Actos?
One study that looked at 193,900 patients with diabetes revealed that individuals who were on Actos for more than one year, compared to patients who had never been on Actos, had a 40% increased risk of bladder cancer. A similar studied from France that examined 1.5 million patients over four years also demonstrated an increased risk of bladder cancer. In other studies—some financed by the Takeda research arm—Actos was also connected with a higher probability of bladder cancer, leading to some drug label modifications in 2006. Finally, in a 2011 study that looked at FDA adverse event data gathered between 2004 and 2009 found that of all the reports of bladder cancer among diabetic patients, 20% were taking Actos.
Drug regulation agencies on a global level have been taking action to both review safety issues related to Actos and to issue new safety information and recommendations to the public. France has suspended the use of the drug altogether and Germany has issued a recommendation that it not be administered to new patients. In the United States, the FDA finally started to take serious action this year. As early as 2006, concerns were beginning to emerge about the connection between Actos and bladder cancer. Yet, it is only now, 12 years after the drug when on the market, that the public is really being made aware of those concerns. In August of this year, the FDA finally issued new drug label information for Actos in order to include information about bladder cancer.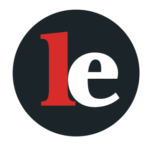 The Legal Examiner and our Affiliate Network strive to be the place you look to for news, context, and more, wherever your life intersects with the law.