I've written before on studies linking Actos to bladder cancer and I often get questions about this topic. Here are some quick answers to common questions I hear:
1. What is Actos?
Actos (Pioglitizone) is a member of the Thiazolidinediones (TZD) family of drugs which is used to treat Type 2 diabetes.
2. Who makes Actos?
Actos is manufactured by Takeda Pharmaceutical Company.
3. How does Actos work?
Actos helps the body use its own natural insulin to lower blood sugar and keep it under control.
4. Who is prescribed Actos?
Actos is prescribed to some patients with Type 2 diabetes whose blood sugar cannot be maintained by diet and exercise alone. Actos may also be prescribed to patients who simultaneously have Type 1 and Type 2 diabetes, but cannot be used to treat Type 1 diabetes alone.
5. What are the alternatives to Actos?
The best alternative is a lifestyle change including improved diet and exercise which leads to a lower body weight and increased control of blood sugar. There are other drug therapies available and you should consult your physician for more information on your options.
6. Why has Actos been in the news recently?
The FDA has recently been reviewing an ongoing clinical study which suggests a link between Actos use and bladder cancer. As a result of the ongoing study, Actos has been removed from the market in some European countries and has prompted the U.S. FDA to issue this safety announcement.
7. Who is at risk of developing bladder cancer while on Actos?
Those patients with the highest "cumulative doses" of Actos had the most increased risk of bladder cancer. This means that the patients taking the highest doses and/or using Actos for the longest duration. 28,000 milligrams and more than 1 year of use have been indicated as thresholds for increased risk.
8. What should I do if am taking Actos and am concerned about the risk of bladder cancer?
The FDA has issued this additional information for Actos users:
There may be an increased chance of having bladder cancer when you take pioglitazone.
You should not take pioglitazone if you are receiving treatment for bladder cancer.
Tell your doctor right away if you have any of the following symptoms of bladder cancer: blood or red color in urine; urgent need to urinate or pain while urinating; pain in back or lower abdomen.
Read the Medication Guide you get along with your pioglitazone medicine. It explains the risks associated with the use of pioglitazone.
Talk to your health care professional if you have questions or concerns about pioglitazone medicines.
Report side effects from the use of pioglitazone medicines to the FDA MedWatch program, using the information in the "Contact Us" box at the bottom of the page.
9. What are the signs and symptoms of bladder cancer?
Signs of bladder cancer include blood or red color in your urine, urgent need to urinate or pain while urinating, and pain in your back or lower abdomen. You should contact your doctor as soon as possible if you experience any of those symptoms, particularly if you are currently taking Actos, or if you have taken the drug in the past.
10. Should I stop taking Actos?
You should not stop taking Actos, or any prescription medication, without first consulting your physician.
[More on Actos]
[More on Dangerous Drugs]
(c) Copyright 2011 Brett A. Emison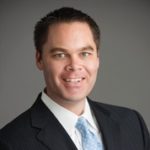 Brett Emison is currently a partner at Langdon & Emison, a firm dedicated to helping injured victims across the country from their primary office near Kansas City. Mainly focusing on catastrophic injury and death cases as well as complex mass tort and dangerous drug cases, Mr. Emison often deals with automotive defects, automobile crashes, railroad crossing accidents (train accidents), trucking accidents, dangerous and defective drugs, defective medical devices.