TheProductLawyers.com reports on the controversy swirling about Xarelto, a blood-thinning drug developed by Janssen Pharmaceuticals, a  division of Johnson and Johnson, and Bayer AG, and approved by the U.S. Food and Drug Administration (FDA) in 2011. There have been in excess of 3,000 lawsuits filed, with 2,800 federal cases being consolidated by the U.S. Judicial Panel on Multidistrict Litigation (JPML) under the jurisdiction of a federal court judge in the Eastern District of Louisiana. Additionally, 600 more lawsuits were consolidated by the Court of Common Pleas in Philadelphia, PA. Expectations are that the number of cases will increase even further.
 Common Allegations Made Against The Manufacturers
The lawsuits have come from all parts of the United States. Plaintiffs claim that the drug is dangerous in that it allegedly causes sudden and sometimes fatal uncontrollable bleeding and many feel that the manufacturers misled the public in its marketing campaign to promote the blood-thinning drug.
 Problems with the Clinical Trial
More disturbing news has emerged related to the clinical trials for the drug where investigations have begun that are questioning data that was possibly omitted related to a faulty blood testing device when clinical trial results were forwarded to highly respected medical journals.
In light of extensive legal action, the faulty clinical trial device, and data that may have erroneously given Xarelto a better result than it should have gotten, some members of the public are looking to alternative therapies such as the kind that Vascular PRN distributes.
 Are Pneumatic Compression Devices An Option For Patients? 
As per an article from SBWire, Greg Grambor, the President of Vascular PRN provides alternative therapies to traditional blood thinners such as Xarelto, with pneumatic compression devices, that offer protection from blood clots without dangerous risks characteristic to Xarelto and other anticoagulants.
Grambor has recently stated that with cases of embolism pneumatic compression is a great prevention alternative, as it improves the flow of blood in the limbs of patients who are immobile due to surgical procedures or for those nursing home residents that cannot move around much.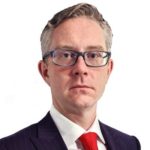 Mr. Banville is a personal injury attorney who has experience in handling auto accidents, work injuries, medical malpractice, dog bites, slip and falls, and representing survivors and victims of sexual abuse. Mr. Banville is affiliated with law firms in Pennsylvania, New York, New Jersey, Delaware, D.C., and Maryland. Justice Guardians