Earlier in the fall, I wrote about the efforts in the Silver State to reach "zero fatalities" this year with a crackdown on speeding. With similar intentions, the North Las Vegas Police Department recently upped their efforts to maintain a level of safety in their city. In participation with the national Click It or Ticket campaign, police conducted 268 traffic stops that resulted in 123 speeding tickets as well as a myriad of other violations. While such efforts are a positive step, the bigger question is why do so many of us speed when we get behind the wheel? Does anyone truly believe this is the right way to act? Compounding the problem is that law enforcement all over the U.S. is battling the same behavior.
It's Time We Put an End to Bad Behavior
According to the last survey conducted by the National Highway Traffic Safety Administration (NHTSA) in 2011 entitled, National Survey on Speeding Attitudes and Behaviors, more than half of all U.S. drivers admit we have a speeding problem, and 1 in 5 acknowledge that their goal while behind the wheel is to "try and get where I am going as fast as I can."
Recent U.S. Transportation Secretary Anthony Foxx responded to the findings with the comment that, "We all have places we need to go, but it's never the right decision to put ourselves, our families and others in harm's way to get there faster." His comments especially ring true during the holiday season, as more people are traveling with family and spending more time on our roads.
Here are some interesting facts from the survey:
Four out of five drivers believe that driving at or near the speed limit makes it easier to avoid a potential crash.
male drivers admitted to speeding more compared to females and the age group of 16-20 years old chose to speed the most
yet 91 percent surveyed stated that "everyone should obey the speed limits"
over 48 percent of all drivers think it's time that something is done to reduce speeding on U.S. roads
Why Speeding Is Never a Solution
Contrary to what some believe, there's no such thing as speeding "safely." Regardless of your driving ability or current traffic conditions, increased speed only increases the likelihood of a crash—often exponentially in certain situations. Driving conditions such as darkness and rain or maneuvers such as going around curves or taking evasive actions when necessary can only compound the problem; often making it more difficult to maintain control of a vehicle. Ultimately, it's important to remember that the little bit of time that might be saved by speeding is never worth the risks generated by exceeding the limit—being late is certainly worth saving your life or the lives of those who share the road with you.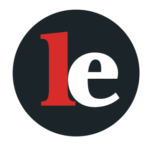 The Legal Examiner and our Affiliate Network strive to be the place you look to for news, context, and more, wherever your life intersects with the law.