Today's news includes a story about a severe turbulence incident on a commercial flight. According to USA Today, "seven people were injured after severe turbulence hit an American Airlines Boeing 767 flying from Miami to Milan late Sunday…. The seat belt sign was on when the 767 encountered turbulence. There were 192 passengers and 11 crew members on the flight."
CNN provided more details about what happened: "Passengers described chaotic scenes when turbulence hit. "It rolled on its side. Everything went flying. It was pretty intense," passenger Karen Case told CNN partner CBC in Canada. Case said the plane dipped two times. "I really thought that was it," he said. Terrified passengers screamed while others grasped for oxygen masks, Gustavo Canda told CBC. Others passed out."
While it is currently unknown if any of the injured passengers on American Airlines Flight 206 yesterday were "lap babies," a term used to describe infants under two who are not required to have a seat or age appropriate restraint when flying, the American Airlines turbulence incident illustrates the compelling need to guarantee babies, like everyone else, their own seats and age appropriate restraints when flying.
Aviation experts and regulators have known for years it is safer for children under two, like everyone else, to be properly restrained in their own seats when flying with the seat belt sign on. The danger is not only the obvious one–to the unrestrained babies who may end up flying about the cabin crashing into things–it also impacts whoever the babies may crash into on a crowded plane.
For a description of the problem, the stories of some of the babies who have lost their lives because of it, and a link to a law review article describing the dangers see: http://www.rapoportlaw.com/Helpful-Information/Publications/Babies-Have-a-Right-to-a-Safe-Seat-with-Proper-Restraints-The-Infant-Seat-Exception-Should-Be-Abandoned.shtml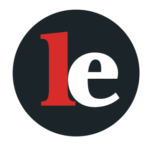 The Legal Examiner and our Affiliate Network strive to be the place you look to for news, context, and more, wherever your life intersects with the law.