November 26, 2011
Rural America is a long way from Wall Street, but the bankruptcy of MF Global Holdings has affected an unexpected group, America's farmers.
Farmers use futures contracts to avoid market volatility by locking in a price for their crop or livestock in advance. Both parties in a futures contract put up a deposit or performance bond held in an account until settlement of the contract.
Thousands of farmers and grain elevators across the country used the commodities and derivatives brokerage firm MF Global Inc, the broker/dealer unit of parent company MF Global Holdings. Millions of their capital is in accounts with the failed firm, or should be.
MF Global Holdings collapsed on October 31 and is currently in Chapter 11 Bankruptcy proceedings. Customer accounts with the firm, including farmer's futures accounts, are frozen pending investigation by the bankruptcy trustee.
The New York Times reports that MF Global Holdings may have improperly used customer money to pay its lenders and losses. Customer money that was to remain segregated from the firm's proprietary funds unless the firm put up sufficient collateral before borrowing it, which it appears the firm failed to do.
In a statement, the U.S. Commodity Futures Trading Commission (CFTC) said its Division of Enforcement is investigating if MF Global violated CFTC regulations and/or the Commodity Exchange Act.
James Giddens, trustee appointed to liquidate assets of MF Global Inc. and return money to customers, says $1.2 billion of customer's money is believed to be missing, according to Bloomberg Businessweek.
Giddens controls about $1.6 billion of the firm's money and plans to use it to pay back 60% of customer's accounts by December. He is overseeing about 38,000 individual customer accounts with MF Global Inc.
U.S. Bankruptcy Court Judge Martin Glenn recently approved the transfer of 23,000 cash-only accounts to new firms, of which Giddens is only transferring 60% until he determines the true amount of MF Global's shortfall.
Louis J. Freeh, former director of the Federal Bureau of Investigation (FBI), has been appointed trustee in MF Global Holdings' Chapter 11 Bankruptcy.
An article in the Wall Street Journal says the Justice Department and FBI have also launched a criminal investigation into MF Global.
"Segregation of customer funds is fundamental to our markets," said CFTC Commissioner Scott D. O'Malia. "The inability of MF Global customers as a whole to access their funds has affected trading in futures markets, and has shaken public confidence in our customer protection regime."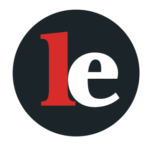 The Legal Examiner and our Affiliate Network strive to be the place you look to for news, context, and more, wherever your life intersects with the law.