Does it really affect anyone when investors pull out of a company project? It does when the company has embedded now-defunct medical devices into people's bodies.
Take the case of John Mumford, for example, whose avalanche patrol team's van slid over a Colorado mountain pass cliff. The other passengers walked away but Mumford broke his neck, paralyzing the lower half of his body. While he could bend his arms at the elbow, he lost the ability to grasp things in his hands.
Fifteen years later, Mumford received a technological wonder, known as the Freehand System restore the use of his left hand. A surgeon placed a sensor on Mumford' right shoulder then implanted pacemaker-size stimulator device just below the skin on John's upper chest. The surgeon then threaded wires into the muscles of Mumford's left arm. One external wire ran from the sensor on Mumford's shoulder to a control unit while another wire spanned from that control unit to a transmitting coil laying over the stimulator implanted in his chest.
By moving his right shoulder in a certain way, Mumford could send signals through the stimulator into the muscles of his left hand, which allowed him to hold a key, fork, spoon, glass and other simple tools essential to daily life. While Mumford could not perform tasks requiring fine motor skills, such as playing darts, he still enjoyed the self-sufficiency and independence the Freehand System allowed.
Mumford was so overjoyed with the product that he got a job with the manufacturer, a Cleveland-area company called NeuroControl. In this job, Mumford traveled the country and demonstrated the benefits of Freehand at assistive-technology trade shows.
Then it happened – John Mumford learned that NeuroControl was getting out of the Freehand business so it could focus on developing a different medical device, one with bigger market potential. NeuroControl went out of business shortly thereafter, leaving behind $26 million in investments and patients like Mumford, who now lived with outdated technology embedded in their bodies.
In time, the wires running outside Mumford's body began to fray or break after catching on clothing. Mumford eventually found someone to furnish replacement wires but, by 2010, the last wire was gone. Without tech support from NeuroControl, the equipment inside Mumford's body went dormant. He lost the independence he once enjoyed, even after his accident. "To all of a sudden have that taken away—it's incredibly frustrating," he says. "There's not a day where I don't miss it."
There are about 250 others like John Mumford, who received the Freehand System and was likely heartbroken by the company's ultimate failure. These people joint the growing legion of patients in the "orphan market" that carry around useless, and potentially dangerous, medical equipment in their bodies.
So does it matter when medical companies pull out of a market because they "decided they were not seeing the return on the investment they had anticipated?"
It most certainly does.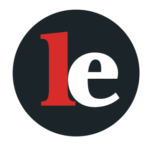 The Legal Examiner and our Affiliate Network strive to be the place you look to for news, context, and more, wherever your life intersects with the law.