PHILADELPHIA, PA–(Marketwired – Sep 11, 2013) –  Anapol Schwartz attorney Stephen Pokiniewski obtained a $4 million verdict for a 29-year-old mother and her baby who both suffered severe and permanent injuries when her obstetrician negligently delivered the 10-pound child following a prolonged and difficult labor involving shoulder dystocia.
The young mother, Erin McCarthy, underwent a vaginal delivery of her daughter despite her voicing concerns that the child was abnormally large in addition to a sonogram that predicted a 10-pound baby four days before the delivery. The resulting 16-hour labor and delivery of her daughter Chloe nearly killed the infant and left the mother with a vaginal tear that extended through her anal sphincter. Chloe had no heartbeat, wasn't breathing or moving and was blue after a traumatic delivery. The child required immediate lifesaving resuscitation in the delivery room and was later transferred to Thomas Jefferson Hospital for emergency head cooling treatment.
The case, which was tried in Allentown, Pennsylvania before the Honorable Lawrence Brenner, asserted that Dr. Garry C. Karounos did not offer to perform a Caesarian section at any time during McCarthy's labor. He disregarded clear warning signs that the baby was suffering from shoulder dystocia, a condition in which her shoulder was trapped behind the mother's pubic bone. Karounos instead used forceps to try to deliver the baby. The result was severe injury to both mother and daughter.
"This case makes clear that a physician must listen to his patient's concerns and not disregard the risk of injury to his patients when he is rendering treatment," Pokiniewski said. "Patient safety has to come first."
The child, now four years old, still has weakness on her left side as well as cognitive and expressive speech delays. Her mother suffers from anal and urinary incontinence and other injuries as a result of the laceration she suffered during delivery. Both McCarthy and her daughter have suffered agonizing pain and emotional distress in addition to physical disfigurement.
The jury awarded Erin McCarthy a total of $1,960,780 in compensatory damages as follows: $6,530 for past medical expenses, $64,250 for past loss of earnings, $650,000 for past non-economic damages, $650,000 for future non-economic damages, and $550,000 for future loss of earnings. The jury found damages for the injuries to Chloe in the amount of $2,160,000 as follows: $160,420 for past medical expenses, $1 million for non-economic past damages and $1 million for non-economic future damages. Chloe is currently undergoing treatment including occupational therapy, physical therapy, speech therapy and is enrolled in a special education program. The impact of her delivery on the remainder of her life remains unknown.
The carelessness with which Karounos delivered McCarthy's daughter was made clear to the jury, and a unanimous verdict was reached five days after the trial began. McCarthy and her daughter may never fully recover from their injuries, but Pokiniewski was able to obtain some justice for the family.
About Anapol Schwartz
Anapol Schwartz is a national leader in product liability and pharmaceutical litigation, having successfully litigated thousands of cases in state and federal courts during the last 36 years. The firm has obtained hundreds of millions of dollars in successful verdicts, settlements and judgments on behalf of its clients.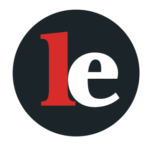 The Legal Examiner and our Affiliate Network strive to be the place you look to for news, context, and more, wherever your life intersects with the law.