Contact: Amy Leshko
609-682-4143
Jen Wasilisin
609-682-4153
PHILADELPHIA – Jan. 19, 2011 – Anapol Schwartz attorneys Bernard W. Smalley and Anita L. Pitock filed a wrongful death and survival suit against University City doctor Kermit Gosnell on behalf of the husband and children of Karna Mongar, who died after having an abortion performed by Gosnell.
The complaint alleges that Gosnell failed to provide proper care before, during and after the procedure, employed unlicensed personnel and lacked essential equipment to resuscitate Mongar. The case, filed in the Philadelphia Court of Common Pleas, seeks recovery for her death and punitive damages.
Criminal charges were filed earlier today by the Philadelphia District Attorney's office against Gosnell. Charges stem from an investigation into the death of Mongar. A raid in February 2010 revealed the abysmal conditions in Gosnell's office, including blood on the floor and aborted fetuses in jars. His medical license was suspended.
"Dr. Gosnell put profits above the safety of his patients," said Smalley. "He refused to pay for licensed qualified medical personnel, allowing non-trained individuals to perform critical medical duties. He was not even present at the time medications and anesthesia were administered. He was, by all descriptions, running an office better characterized as a horror show. We are committed to making certain that justice is served for the Mongar family."
A political refugee from the country of Bhutan, Mongar went to Gosnell on Nov. 19, 2009 for surgery, and prior to the procedure, was given numerous doses of pain and sedation drugs by an individual who was not a licensed medical practitioner. She experienced severe cramping and asked for additional pain medication. The unlicensed assistant contacted Gosnell, who instructed her to administer more doses. Near the end of the procedure, Mongar began losing color and had no pulse. Philadelphia Fire Rescue Emergency personnel were called and she was taken to the Hospital of the University of Pennsylvania, where she was later pronounced dead.
Forced from their home in Bhutan, Mongar, her husband and three children lived in a hut in a refugee camp in Nepal for 18 years. She lost one child in the refugee camp from poor living conditions. In June 2009, the family was given the opportunity by the United States government to relocate to this country United States to begin new lives.
"Five months after coming to this country, Karna's life was cut short as a result of the horrendous actions of Dr. Gosnell," said Smalley. "This was a death that should never have occurred. It is deplorable that a woman who spent the past 18 years of her life as a political refugee would finally gain the promise of the freedom this country has to offer, only to die at the hands of a man who was supposed to care for her. Dr. Gosnell must be held accountable so no other families have to suffer from the actions of a doctor who failed to uphold the most basic tenets of his oath."
Founded in 1977, Anapol, Schwartz, Weiss, Cohan, Feldman & Smalley, P.C., is a personal injury firm with more than 25 attorneys and law offices in Philadelphia, Media, Reading and Harrisburg, Pa., as well as Cherry Hill, N.J., Wheeling, W.Va., Scottsdale, Ariz., and Columbus, Ohio. The firm has a multi-faceted practice with a tradition of excellence in medical malpractice, pharmaceutical mass tort, medical device matters, toxic tort, class actions, products liability, workplace injury, professional negligence cases, automobile, investor claims and employment litigation.
ANAPOL SCHWARTZ ATTORNEYS FILE WRONGFUL DEATH SUIT AGAINST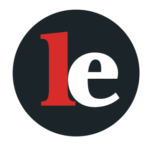 The Legal Examiner and our Affiliate Network strive to be the place you look to for news, context, and more, wherever your life intersects with the law.