PHILADELPHIA, PA – (June 10, 2014) – Anapol Schwartz attorneys Lawrence Cohan and David Carney obtained a $4.5 million settlement with an expected lifetime payout of $11.6 million on behalf of a 24-year-old Lehigh County woman whose rare and severe reaction to an influenza (flu) vaccine left her paralyzed for life.
The settlement that Cohan and Carney obtained on behalf of Sarah Behie will compensate her for all future medical treatment, her past and future lost wages, as well as pain and suffering that she has experienced for the last four years and will continue to experience in the future.
"While we encourage full compliance with all vaccination programs, tragic reactions like those suffered by Sarah do happen," Cohan said. "Fortunately, the National Vaccine Injury Compensation Program allows us to obtain compensation for these rare but extremely unfortunate victims."
A few weeks after receiving the influenza vaccination, Ms. Behie experienced an onset of numbness, tingling, burning and weakness in her lower extremities, which eventually led to a diagnosis of Guillain-Barré syndrome (GBS) and resulted in complete paralysis of her lower extremities. GBS is an autoimmune disorder in which the body's immune system attacks part of the peripheral nervous system, causing varying degrees of paralysis in the upper and lower extremities. Ms. Behie has since been bed and wheelchair bound in a rehabilitation facility, where she remains today.
"While there is no sum of money that can bring Sarah back to her healthy condition before receiving the flu vaccine, we are thrilled that Sarah will now have the means to obtain the appropriate and necessary medical treatment to deal with this tragic disease." Carney said.
The precise cause of GBS is unknown, but it is known to follow a viral or bacterial infection or a vaccination. While there is no cure for the autoimmune disease, treatment is available, but recovery is long and difficult.  At this time, Ms. Behie's prognosis is uncertain as she remains unable to walk and is confined to a bed in a rehabilitation center.
Despite this rare and serious vaccine reaction, the attorneys at Anapol Schwartz encourage everyone to continue to get vaccinated according to physician recommendations.
About Anapol Schwartz
Anapol Schwartz is a national leader in product liability and pharmaceutical litigation, having successfully litigated thousands of cases in state and federal courts during the last 30 years. The firm has obtained tens of millions of dollars on behalf of people who suffered rare adverse reactions to vaccines.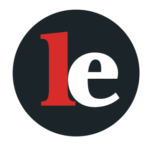 The Legal Examiner and our Affiliate Network strive to be the place you look to for news, context, and more, wherever your life intersects with the law.