It appears that the Cruelty Investigation Department of PETA is much better and more professional that its marketing department.
This summer, a cat-breeder, discovered by a PETA investigator, lost her appeal from a 2010 judgment of sentence following a jury conviction of cruelty to animals, 18 Pa.C.S.A. §§ 5511(a)(2.1). In Commonwealth v. Crawford, Holly Crawford was found guilty of violating this statute by trying to create so-called "gothic cats". Crawford's appalling conduct, which she thought would make the cats look "neat", included piercing the cats' ears to fit gauges in the holes; docking their tails; and fastening submission rings in the backs of their necks. (Submission rings are piercings used to hook something through, such as a chain.)
PETA's investigator discovered Crawford when he found her ad on eBay for the gothic cats. The ad had a picture of a six-week-old kitten with 14 gauge barbell earrings, a submission ring on his neck, and a barbell earring at the end of his docked tail. The animals were being sold on eBay for $100. One of the kittens in the pictures had an elastic band around its tail – which halts blood flow so that the tail would fall off itself.
It was argued that this is no different from humans' piercing the ears of young female babies or children. (That's an issue for another blog.) However, the Commonwealth's experts testified that this was much different from a simple ear piercing of a human. These piercings, done with a needle gauge normally reserved for cattle injections, damaged the kittens' hearing. The heavy gauges caused the ears to be folded over (which Crawford used as a selling point.) They would be a constant source of irritation and pain, unlike for humans.
With piercings at the back of the neck, the cat would always feel that he was being dominated. A submission ring, for example, would always make the cat feel that he was being bitten on the back of the neck. All the pierced animals were listless and docile, compared to other nonpierced cats in appellants' possession who were active, as per the norm for cats that age.
Tail-docking caused even more problems. Veterinarians testified that banding was never acceptable, as docking a tail should only be done surgically with anesthesia. One vet testified that banding would be extremely painful due to spinal nerves in that part of the cats' tail. Once the tail fell off, the gauge placed in it would amplify the pain. The vet said the treatment qualified as torture.
A jury convicted the plaintiff on one count of animal cruelty. For her despicable behavior and the torment inflicted on the defenseless animals, Crawford was sentenced to probation and home monitoring. I am sure that many people would agree that a stronger punishment would have been more appropriate and just. Even so, this case is a good step in Pennsylvania animal law. Although, as everywhere, pets are considered property in Pennsylvania, this case at least said that pets aren't toys. They are sensitive beings with the same capacity for pain and emotion as humans.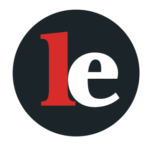 The Legal Examiner and our Affiliate Network strive to be the place you look to for news, context, and more, wherever your life intersects with the law.