I used to live in the quiet, peaceful town of Kirkwood, Missouri. Kirkwood is a town like you see in the movies – kids playing outside, people walking their dogs, trains rolling through. I loved my neighbors – I loved my town. For reasons unrelated to Kirkwood itself, my family moved a couple years ago. I continue to be saddened by the tragic stories that are coming from Kirkwood Missouri.
First, Kirkwood Police Sgt. William McEntee, a 24 year office with the department, was shot and killed on July 5, 2005. Kevin Johns, a 19 year-old kid, shot McEntee several times as McEntee responded to a routing 4th of July fireworks call.
Second, it was reported that Michael Devlin was the kidnapper of the two young Missouri boys, Ben Ownby and Shawn Hornbeck. Devlin worked at Imo's pizza right in the heart of Kirkwood – where my family ate. Somehow, Devlin was able to hide his criminal acts for 4.5 years.
Third, the tragic Kirkwood City Council shooting took place on February 7, 2008. Just like my parents are able to say exactly what they were doing the moment they heard that JFK had been assassinated, I can recall exactly what I was doing when the Kirkwood shooting hit the news. I had just given birth to my new baby girl – my mom was over at our house visiting – the news reports started rolling in. I was already experiencing pregnancy-related emotions and that coupled with the fact that I am married to a police officer, the news was overwhelming. I learned that Cookie Thornton shot a police office and then busted into city hall and shot another office, the public works director, two council members, the mayor, and a reporter. This story touched many people in the community. It was tragic. This past Memorial Day, a yearly service was held to honor those killed in the attacked. I attended the ceremony and, as I am every year, was moved by the strength of Kirkwood Missouri.
Tragedy has struck Kirkwood Missouri again – this time a train accident. Yesterday, a 14 year old boy was struck by a westbound train near Leffingwell Avenue in Kirkwood Missouri. Trains are common in Kirkwood – it is part of the charm of the town. Residents have become accustomed to the noises and sounds – perhaps too accustomed. The child was apparently crossing the tracks while listening to music through his headphones. The train sounded the horn but the boy could not move in time. I can't imagine what this poor family is going through – it could have been any of our kids. Kids will be kids – we can teach them to look and listen but it is impossible to always keep our children within our control. We must continue to teach our kids to always look both ways when crossing train tracks, even if you don't hear anything. We also do this regarding streets and roadways to try to prevent car accidents. I have no doubt that this boy's parents did just that – sometimes tragedies simply cannot be avoided no matter how hard we try. I am sure the Kirkwood Missouri community will rally behind this boy's family and join together to ensure that this doesn't happen again.
Lindsay Rakers, Accident Injury Attorney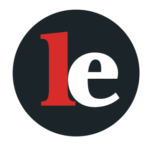 The Legal Examiner and our Affiliate Network strive to be the place you look to for news, context, and more, wherever your life intersects with the law.