There seems to have been a recent increase in the number of train accidents in New York, a type of accident which can not only cause serious harm to the passengers on board but is also totally preventable.
The Latest Penn Station Accident
On Friday, March 24th, 2017, several people were injured in the most recent accident at Penn Station in Manhattan. According to investigators, an Express Train from Boston was in the process of pulling out of the station when it suddenly derailed. When the wheels came off of the tracks, it started to lean and sideswiped another New Jersey Transit train. Despite the slow speed, the impact broke windows, popped open doors, and sheared metal from the cars.
Luckily, the train was still close enough to the platform, that the more than 200 passengers on board were able to depart. However, several passengers did sustain injuries and one needed to be carried away on a stretcher.
This accident was only three months into the year and sadly, it's not the first. Just two days into the New Year, another train derailed in Brooklyn, injuring more than 100 of the passengers on board. This means that Amtrack may be facing hundreds of lawsuits in the coming months.
Like All Accidents, Victims Have Legal Rights
Accidents don't just involve a train derailing. Slip and fall accidents on the platform, electrocution from the tracks, broken turnstiles, and more can cause serious injuries that may take months to heal or may never heal entirely. Not only will there be expensive medical bills that need to be paid but if the injury sustained is bad enough, a career may end, resulting in the loss of a regular income.
A train accident lawsuit may be the best way for a victim to obtain the compensation they need to simply survive and pay the bills.
Our experienced New York City lawyers completely understand how stressful this time is. Our goal is to make sure that our clients fully understand their legal rights and then help them pursue legal action that will hold all negligent parties responsible.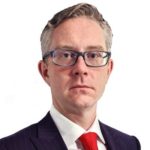 Mr. Banville is a personal injury attorney who has experience in handling auto accidents, work injuries, medical malpractice, dog bites, slip and falls, and representing survivors and victims of sexual abuse. Mr. Banville is affiliated with law firms in Pennsylvania, New York, New Jersey, Delaware, D.C., and Maryland. Justice Guardians