A recent study entitled, "Nurses' Perceptions of Error Reporting and Disclosure in Nursing Homes" reveals that errors occurring in Nursing Homes are not being reported. Every staff member of a nursing home has both an ethical and legal obligation to report any type of error or adverse event. This obligation arises out of a need to be aware of adverse events, take appropriate remedial measures, inform patients and family members and properly train staff to avoid errors in the future. This study found that adverse events in nursing homes are "common".
As the study explained:
In Nursing Homes, nurses more routinely interact with patients with complex needs, which in turn increases the chance of errors occurring. Nursing errors refer to a nurse's action that adversely affected, or could have adversely affected, a patient's safety, quality of care or both. Examples of nursing errors include lack of prevention (e.g., breach of infection control precautions), inappropriate judgment or attentiveness, misinterpreting a physician's order, or documentation errors.
In nursing homes a large majority of a patient's care is provided by nurses and nurses' assistants. If these individuals are not reporting adverse events, the entire resident population of that nursing home suffers. This study found that "although there is increasing attention to disclosing harmful events, there is a significant gap between what is expected and what actually occurs in current practice." If nurses do not report such events, the nursing home cannot take appropriate actions to improve education, increase communication or hire additional staff to decrease the occurrence of such events. Failure to disclose such events can also have a snowball effect. If a nurse does not document a medication error or make a doctor aware of it, steps taken thereafter could exacerbate the situation. Worse yet, failure to report such an event and take immediate measures may cost the patient their life.
It must also be examined whether the nursing home itself is fostering an environment that discourages nurses and other staff members from appropriately reporting adverse events. This study found that nurses "believed that current efforts toward educating and supporting nurses with regard to errors were inadequate."
Nursing homes must make educating their staff members a top priority. These employees must also feel comfortable and compelled to report errors. They should be encouraged to do so in order to provide a safe environment for residents. Nursing home patients depend on nurses for their care. However, patients do not give up their rights when entering a nursing facility. The patient has the right to know of any/all errors as well as have them properly reported and noted in their medicals records.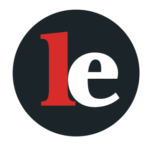 The Legal Examiner and our Affiliate Network strive to be the place you look to for news, context, and more, wherever your life intersects with the law.