With the holidays winding down now is a good time to make sure that the flurry of new toys – some open and some still waiting to be open – strewn about your home are safe and age appropriate.
Read Labels
Review labels that list the appropriate age for some toys. Letting a young child play with a toy designed for an older child can pose a choking hazard among other risks. The CPSC warns that it's unsafe to let children under three play with toys that contain small parts or pieces.
Instructions
Before letting your child play with his or her new gadget, review the instructions carefully and go over them with your child. Next, decide if this is a toy that needs supervision or that they will be able to use unsupervised.
Toy Recalls
The toys might be new but beware of recalls in the days and months to come. Or perhaps you bought some toys earlier in the year, make sure they haven't been recalled by visiting the CPSC Web site.
Age Appropriate
Ensure that all computer and video games are age-appropriate for your child by checking the Entertainment Software Rating Board (ESRB) ratings. Some of the video games today can be quite violent. I have a 19-year-old son and also an 11-year-old son, obviously they can't play some of the same games (although the 11yr old thinks he can).
Downloads
Lastly, if your child got a tablet or a new smartphone, make sure they aren't downloading apps – that they think are free – and will leave you shocked when the bill comes.
As an aside, also take a minute to look over all the toys and gifts in case something needs to be returned sooner than you realize. For instance, I bought my son a Wi-Fi helicopter and it's not compatible with his Tablet as I had hoped.
These tips can apply prior to toy shopping too. But for me, it was helpful even after. I have four kids with the youngest being 4. He got so many gifts from relatives that I didn't have time to review them all as he was opening them.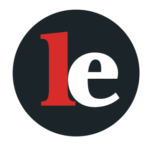 The Legal Examiner and our Affiliate Network strive to be the place you look to for news, context, and more, wherever your life intersects with the law.